Well......it's beginning to look a lot like Christmas because Santa Claus has arrived. This is my kind of Santa.
The hedge down the street from me is ready for the Holiday season.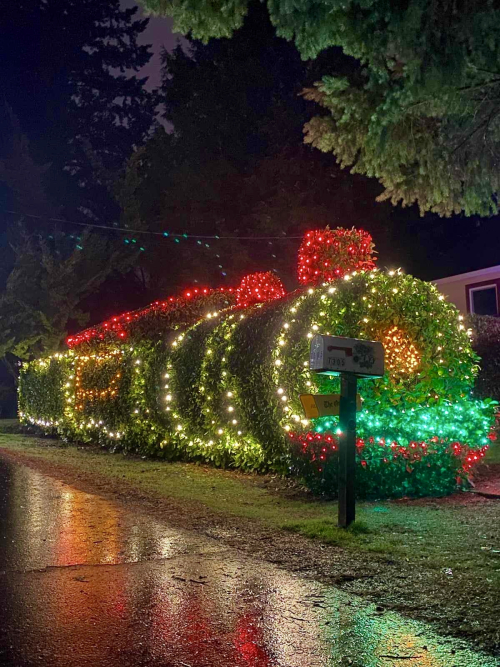 I had a busy day today as usual. Most of my Sundays consists of a few hours with Pet Pack, a bunch of errands, tidy up my place and then a bath and reading or watching something on cable plus reading at the same time. And that is exactly what I am going to do now. I am about to watch Episode Two of Bad Surgeon on Netflix. Then I am going to watch some Måneskin videos on YouTube, I really like a few of their latest songs plus Damiano is still the hottest thing around. Ciao.