So after one week at Burning Man (I have already been away from Burning Man for several weeks now - it feels unreal) the time came for the last night........and the end was in sight. It is not a fun feeling at all.
It was a Sunday night. That is the night when the Temple burns down but I don't go to that anymore. Too sad. Instead I head out and take in all the sights and impressions and then I go to Planet Earth to DANCE! I want to dance and smile my last night. Well, I want to dance every single night when I am at Burning Man.
I had on the best shirt ever but I was so cold that night, even inside Planet Earth, that I spent the most time bundled up but when I did take off my jacket all kinds of people told me they loved my shirt. Me too! So I am wearing the exact same outfit next year.
I ❤ the 80's! If I could be any pop star in the world I think I would be Simon Le Bon. Singing all those amazing songs and looking super sharp while doing it? Yes please. But my huge teenage crush, one of the most beautiful humans ever is Nick Rhodes (Duran Duran). Look at his smile, mouth, eyes and style. Nick has it all. Simon is crushingly good looking too but Nick was always my fave. Still is.
After Planet Earth I went to Center Camp for a hot chai. Iced latte during the day, hot chai at night. So they have a book about Burning Man at Center Camp. It is an extremely entertaining read.....I thought I should mention that fact. You can own your own copy,
Burning Man Live: 13 Years of Piss Clear, Black Rock City's Alternative Newspaper
.
Woke up around 9 am on Monday September 5. Reluctantly started to take down the tent and packing up. Nooooooooo!!! People were slowly leaving, we were in exodus for about five hours. Grueling.
Thank You! ❤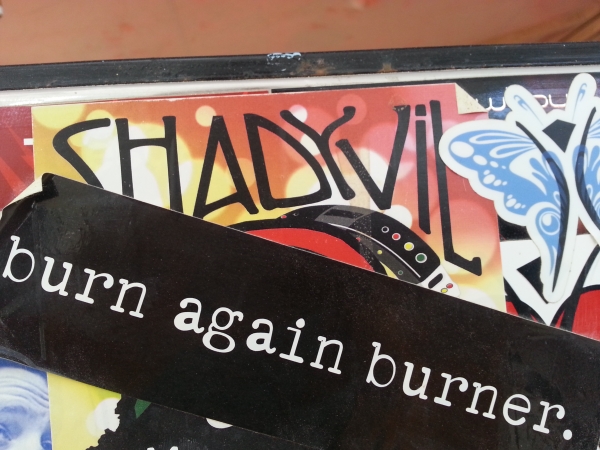 And that my friends was the last entry of my Burning Man 2016. I hope I can go next year....!