I enjoyed a true connoiseur style coffee tasting experience at Koffee Mameya Kakeru. I picked the Signature Koffee Mameya Course which involves three steps.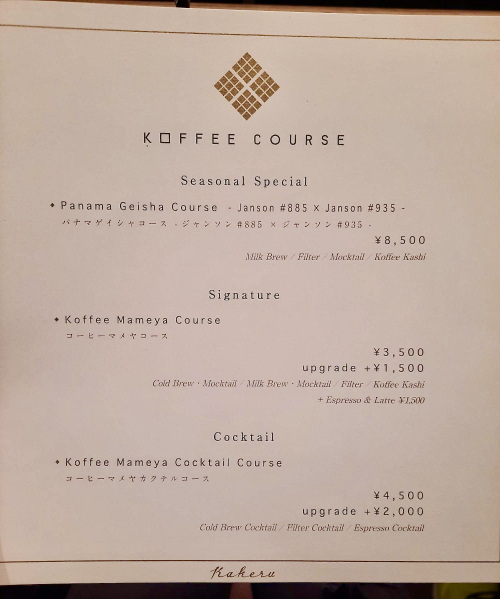 The baristas here wear white lab coats and are true professionals at their craft. First a cold brew and a cold brew mocktail. Some chocolate from Peru.
I commented on the beautiful glass ware and was told that it was especially designed for the place.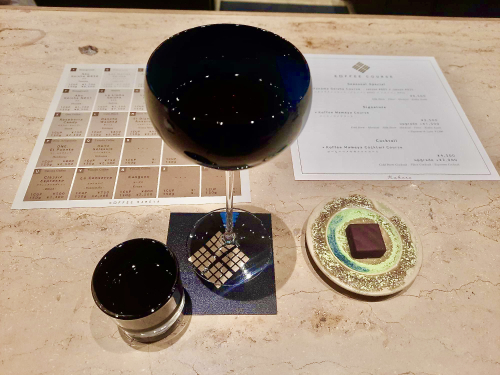 Then a milk brew (they had a delicious oat milk) and a milk brew mocktail with a slice of amazing bread from a special bakery.
The grind used for the third step - the pour over. I had the candy raspberry coffee.
This experience is a rare one of a kind treat for coffee lovers!