I was up all night between Wednesday and Thursday because I had a flight to catch at 7 40 am.
Never had a sorghum cinnamnon latte before. Bye Portland.....!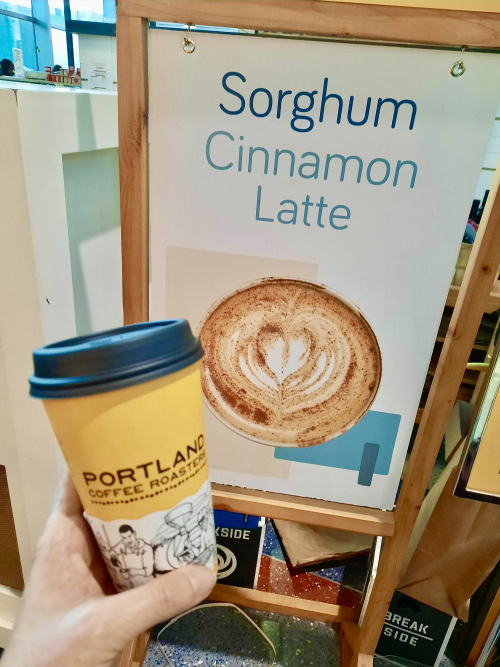 And HELLO to the Land of The Rising Sun - Japan! After so many years of wanting to visit I finally made it here.
I am staying with my brother in Tokyo in Sasazuka. I managed to exchange dollars to yen, get a bus ticket and hop on a bus from Narita airport to Shinjuku where my brother met me. Not at all difficult.
After dropping of the suitcases at his place, I changed clothes and freshened up a bit then we headed out and did some sightseeing, yes I had to see Shibuya with that famous crosswalk (Shibuya Crossing). Everybody is very orderly here, that was one of my first impressions. I got a latte (see below) and we walked around.....It is late here in Tokyo (I can't belive I am here!!!) when I am writing this and I am in bed, it's been a long day. About to sleep. More on Japan later.