Sometimes random people just give you stuff at Burning Man. I always get the best stuff, I love all of my gifts. I keep all of them.
This year while sitting and reading at Center Camp a girl walked by and gave me these, what she called "love crystals". They were in a pretty pouch. ❤
And another time while I was walking away from Center Camp a man walked up to me and gave me this wooden necklace. ❤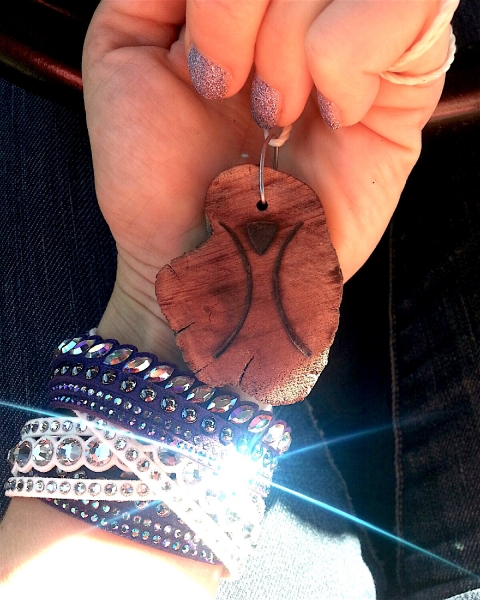 I have an idea for what I am going to stock up on and give away next time I am at Burning Man.