Back in December I did a photo shoot. Here are a few of the pictures from it. They ended up in three (supposedly?) magazines. I have two of the magazines, Gezno and Range, the third I know nothing about.
When I arrived at the photographer's place I met the other person that was there for the shoot as well. It is good that I am not shy. We stripped down and got covered in glitter, me in gold and the other model in silver.
I REALLY like the text for "We Are All Stardust." So pretty.
There were some other pics of me alone and the both of us in the magazines. And here are two that did not end up in print.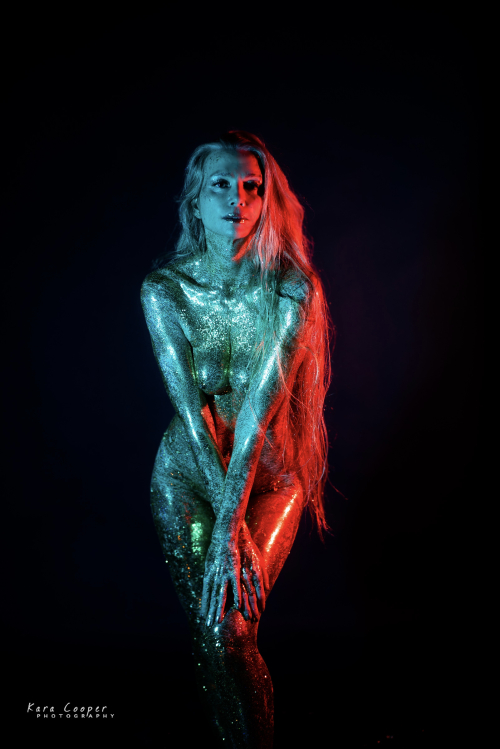 Seeing the end result I should had paid more attention to detail when applying the glitter, there are areas on me that are not covered which shows in the pictures and the glitter fell of as well during the shoot when I was moving around. Also, I should had put some light glitter on my face.
Photographer Kara Cooper.