Let's talk about shampoo and conditioner. Let's talk affordable products I got all of these at Costco!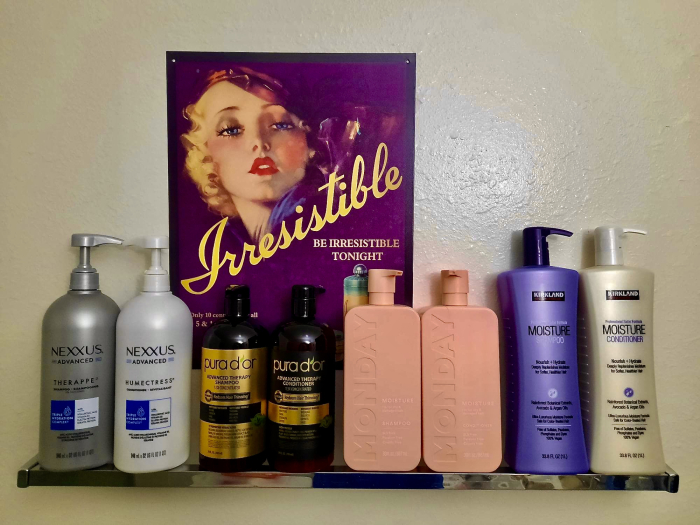 On the left, Nexxus. I like the shampoo and the conditioner. Pura D'or Advanced Therapy, I have not tried those yet.
Monday I got because I really liked the look of the bottles but I did NOT like the product. No good. Used once then gave away. Costco's own brand Kirkland Moisture shampoo and conditioner I like as well. Right now I alternate between the Nexxus and the Kirkland. I do a deep conditioning hair mask once in a while, I have been doing the Moroccanoil Intense Hydrating Mask for that. And I gently squeeze out excess water with a towel before I apply conditioner and hair treatments.
Now you know! As far as trimming/cutting my hair.....twice a year is a lot for me. Sometimes a year goes by with no trims.