It was an absolutely gorgeous day today. I drove to Vancouver in Washington state just across the Interstate Bridge. I met up with a local designer for a little photoshoot by the waterfront. I wore three of her dresses and she also makes necklaces and earrings.
My favorite out of the three dresses today was this blue one.
Pretty earrings and necklace.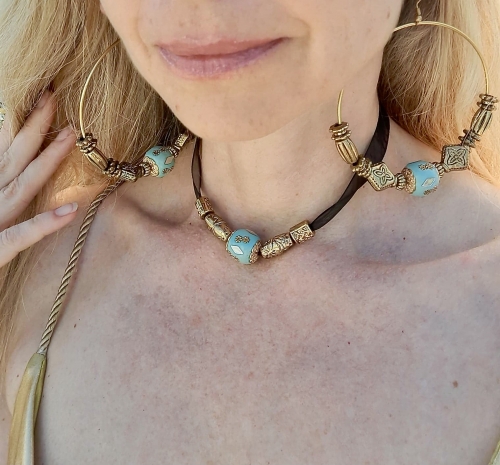 Hopefully the pictures we took today turn out good. Besides that I decided that I have to go back to Vancouver again. The waterfront area is gorgeous. Portland and Vancouver are close distance wise.