What I most regret, what irks me the most about this year's Burning Man is that I missed out on most of the art. The art theme this year was Waking Dreams. I just did not make it that far out to see it and yes there were some amazing pieces of art on the playa. I did not have the energy. It was hotter than usual, there were a couple of long complete white out dust storms (one lasted a full day until the evening) so I was stuck at camp during those. First I thought it was me, like am I getting too old and frail for Burning Man (yeah right!)? But I was not the only one that felt that they did not see and do as much this year compared to other years....it was a rough one.
I did not even find the Playa Barbie booth! That is kind of my mandatory yearly Burning Man picture.....I just could not find the Barbie booth. Sad, sigh......
I could not decide on what picture to pick so here are both.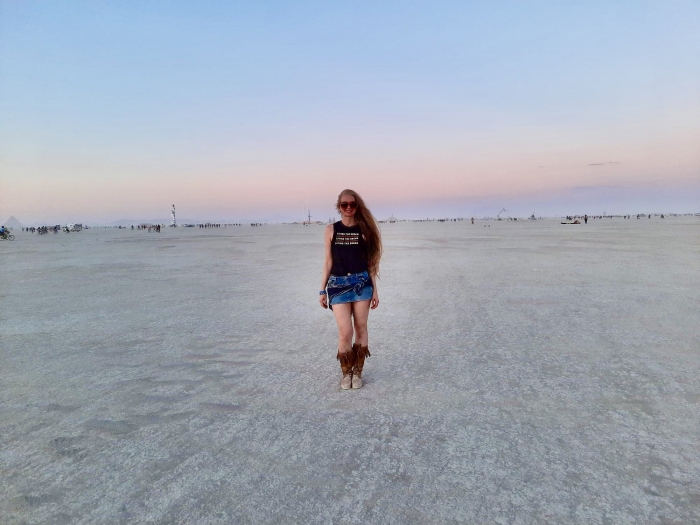 I liked this piece (I do not know the artists name or what the art was called).
Christmas in the summer time? On the Playa of course!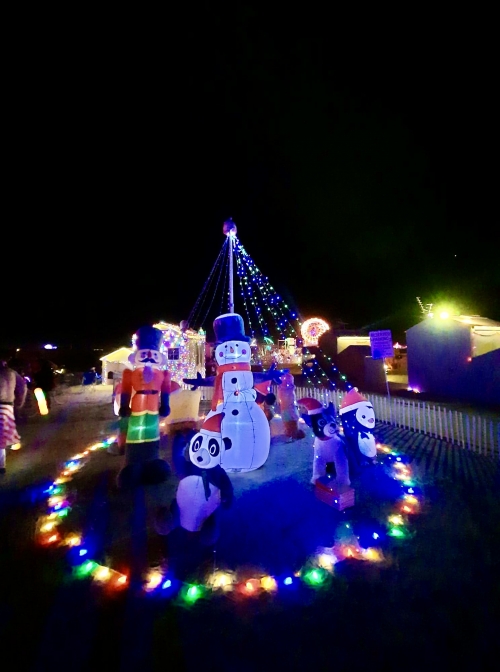 Whomever decorated that mantel shelf really knows what's up.
I DJd twice at Planet Earth, out of three scheduled sets. Two of my sets were on Friday.
First 80s Pop and New Wave and then 90s rave. 90s rave! Yeay!
I finally got to play Prodigy
No Good Start The Dance
and some Robert Miles! Plus other songs I used to dance to back in the days.
My first rave was in.....1997, Narnia. Somewhere in the forest past Los Angeles, a whole new world opened up to me and I fell in love with the rave scene that first night.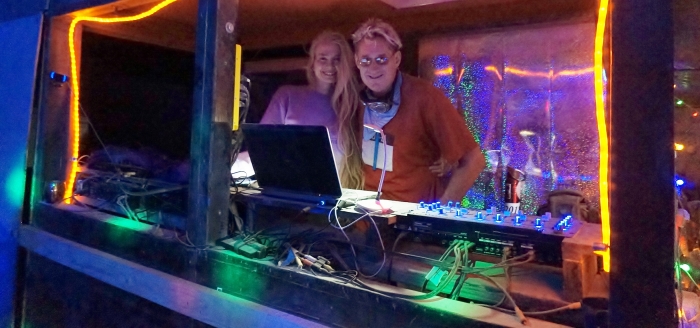 Sunday evening I headed out to Planet Earth to DJ my third set and there was nothing there. Planet Earth was gone! I thought I was lost or confused at first.....but yes they were completely packed up and gone before the end of Burning Man.
I guess some people in that camp tested positive for COVID so they dismantled and left. OK?
I don't understand why a WHOLE camp decides to tear down because of some COVID but I am not them.
My outfit on Sunday.
I saw Paul Stamets and Tom Eckert (not pictured) speak at the Psychedelic Speaker Series - something I am very interested in.
A fun sign. You should print it out, laminate it and hang it where you work. I am planning on doing that.
Alllllll kinds of amazing stuff awaits out there......let's go!