A month ago, on August 29 a Monday I arrived at Black Rock City which was going to be my home for one week.
I think this was my most challenging Burning Man so far and after returning home and catching up on fellow Burner's experiences I found out that many felt the same way.
But it was Burning Man so amazing it was.....and I do have some pictures.
On the way in.....I started to feel the excitement build up inside. Welcome Home Black Rock City it says on the sign. I could feel it inside my whole being.
After arriving I started setting up camp and organizing stuff. I had the same travel trailer as last year (I went to Renegade Burn last year). I have large rugs to roll out, a canopy with tapestries that I tie to it, an outside table and chairs.....Then it is time to bike out to see the man and get a first look of the scenery.
The first art installation I stopped at was a beautiful memorial for a very loved dog named Charlie. It was quite moving, I spent a moment there and wrote some of my thoughts down in the book provided.
Charlie was loved. Every pet deserves a good loving home.
Night time by the man.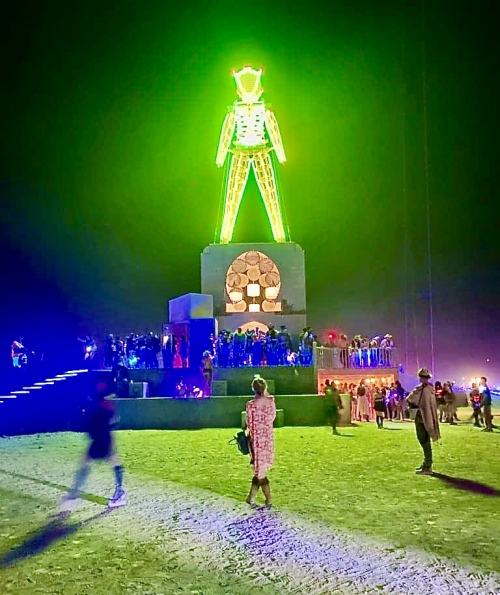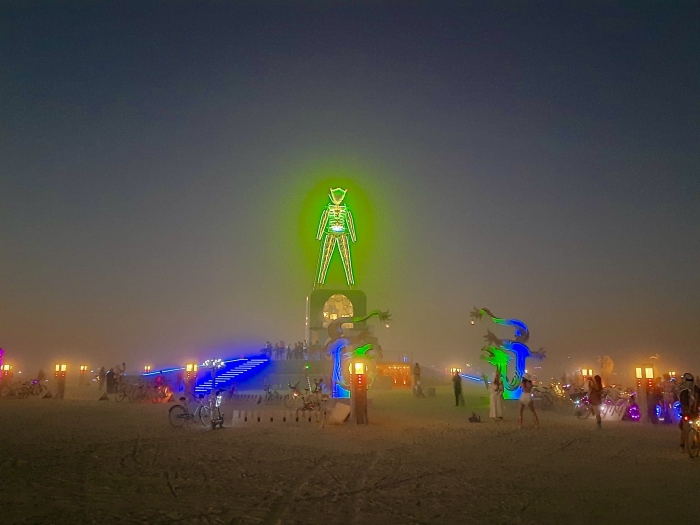 The next day I made sure to make it over to Rod's Road to see Sarah Jane make delicious drinks with her pussy powered blender. A great time and the drinks were cold and yummy (I had two).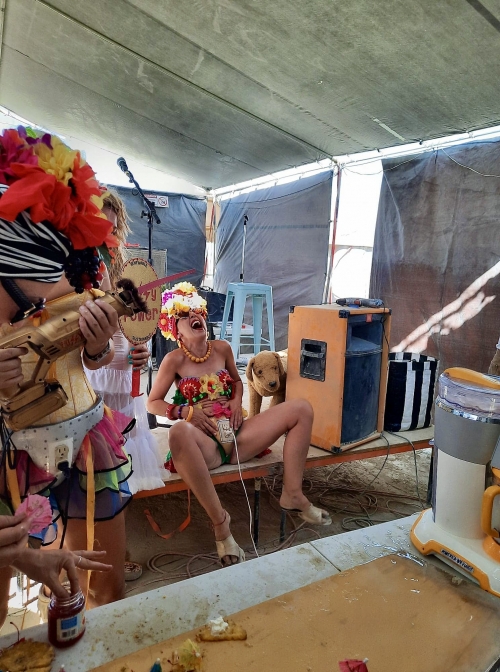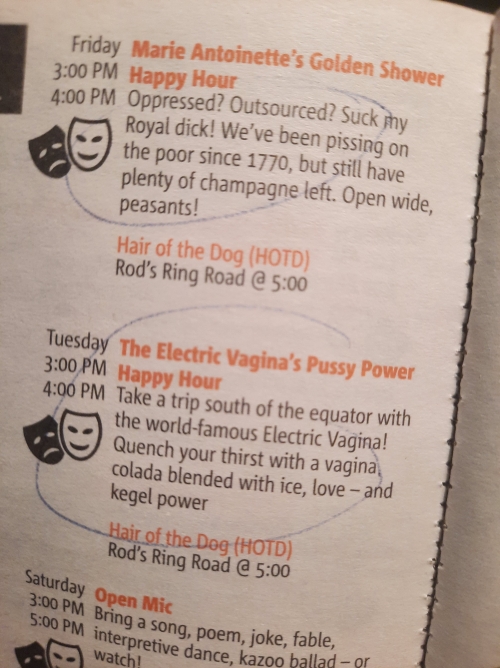 In the evening I enjoyed some quiet time in a dry sauna built by a group of Norwegians. A few days later I did a Russian banya which was amazing. Included a light all over "beating" with oak leaf branches.
Morning coffee at Black Rock City is the best. No more Center Camp Café at Burning Man starting this year. We shall see if they decided to bring it back, Center Camp Café was missed by many but I suspect that they, (the BMORG) will stick with their decision to leave it in the past......so I did not do my barista volunteering this year. I volunteered as an ice slinger at Arctica (the ice place) instead and it was GREAT and a really good workout too.
A pretty painting that I saw at Center Camp.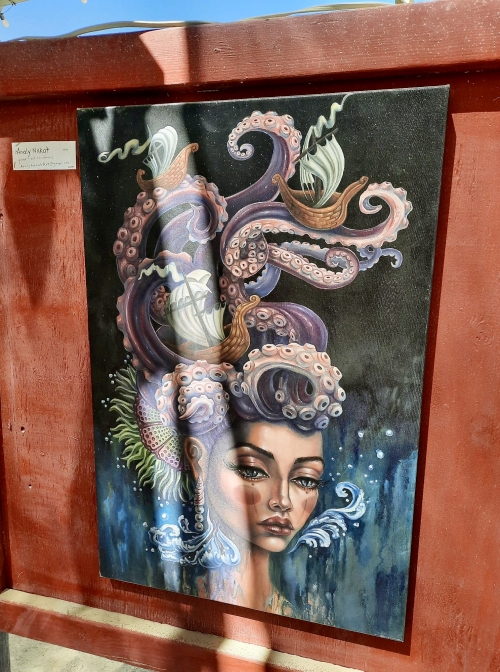 One of my camp mates let me read a book about her life that she wrote.
Very interesting! I was so captivated by her story that I read it twice.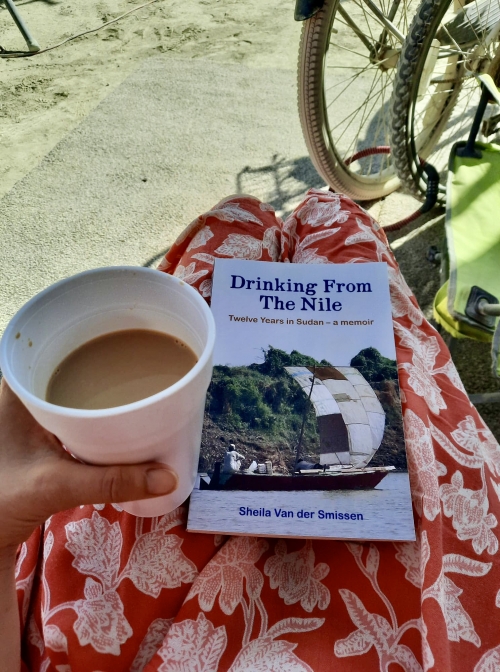 I made a necklace.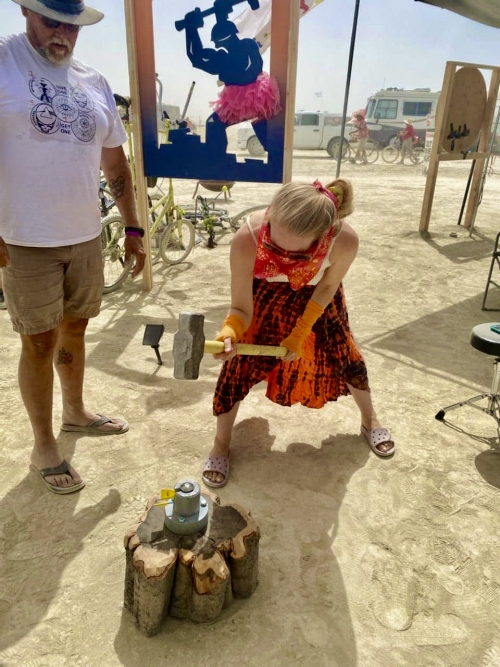 I picked copper out of three metals available and two charms, one for each side. There is an imprint in the copper as well but you can barely see it in the picture. A Burning Man related imprint.
Explored at night, this place was amazing. PlayAlchemist. The music they played there was.......WOW.
Check back for more of Burning Man Waking Dreams 2022 (soon)!