I got back from Burning Man last night. I left Black Rock City around 4 am Monday morning. Exodus itself took over six hours and I got back home at 11 pm.
Exodus is when you drive from your location where you camped on the Playa (Black Rock City) to a two lane highway called NV 34. After about ten miles or so I get on NV 447.
Depending on when you decide to leave Burning Man, Exodus can take many many hours and it can also be a simple drive straight out.
It was a slow bumpy ride out.....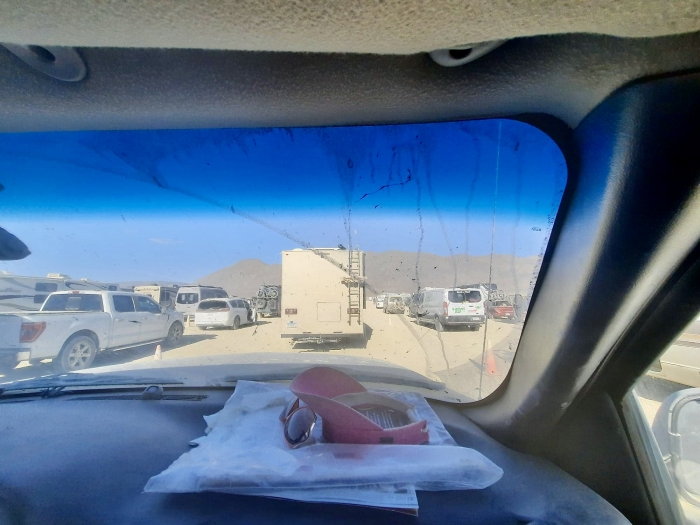 I am still in a Burning Man frame of mind, kind of floating instead of walking, singing to myself, elevated mood due to a natural high and when I walked into Trader Joe's a few hours ago I saw this and my first though was, "oh an art car!"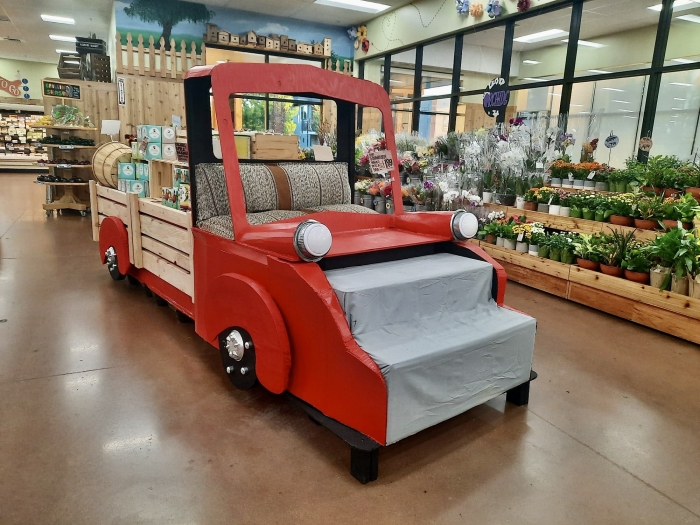 I showered twice since arriving home, I was very dusty this year but the hair washing project will have to wait until tomorrow. I am way too tired to deal with that tonight. Super tangled and full of Playa dust. The hair I mean.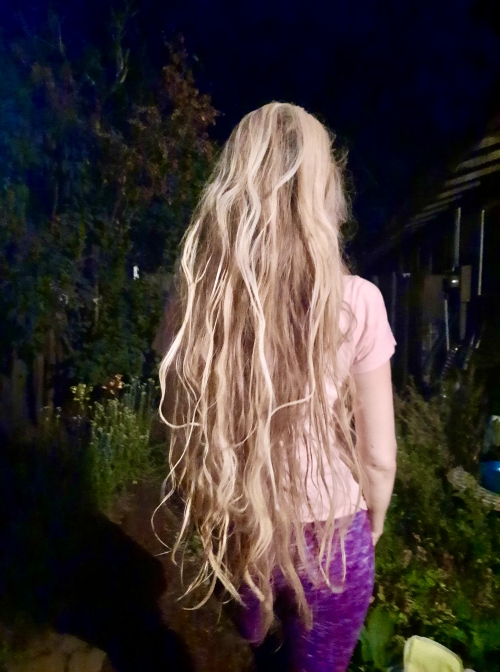 I am tired, need to sleep. I will work on some Burning Man 2022 entries soon.