Started today with a boring day at work. Very uneventful.....kind of like this.
Did errands afterwards. Got cleaning vinegar. So everybody knows that you can use vinegar for cleaning stuff....for example floors, coffee and tea pots, faucets. But did you know that there is CLEANING vinegar? I didn't until recently. Cleaning vinegar has a higher level of acidity than regular white vinegar. Well I got some of that today since I like to clean. It is therapeutic.
Then I went for a walk. It looked something like this.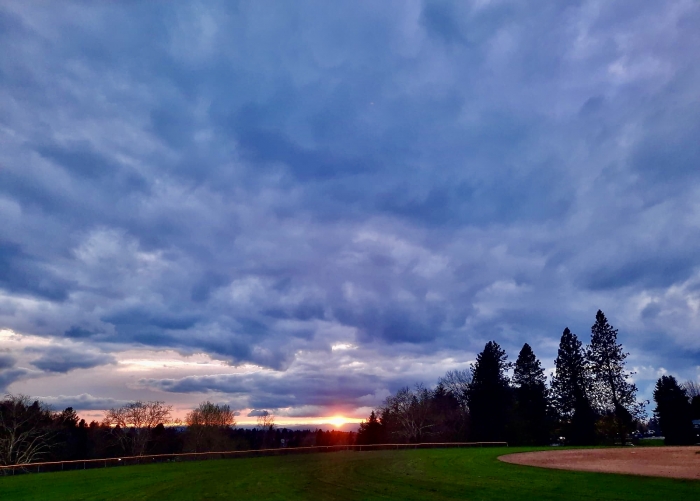 I can't get enough of the amazing cherry blossoms. They are SO pretty.
Hello, is it me you're looking for?
And now I am going to talk about some stuff. That is why you are here reading right.....cause you want to know my thoughts on stuff. And I have plenty to say about a lot.
I can't remember last time I watched the Oscars. Does not interest me, feels stuffy, outdated and full of annoying ass-kissing hypocrites.
But of course this year's debacle blew up larger than things that really matter, like wars and injustices and people and animals getting hurt.
I am not surprised.
My thoughts on the drama? My initial reaction was that it must had been fake or staged when Will Smith indignantly stomped up on the podium and slapped Chris Rock. But I guess it wasn't fake. And if it was indeed fake then everybody should cancel Hollywood, enough of that bullshit already. I should add here that I only watched the slap incident once. So I do not care for either Will or his wife Jada, their kids are annoying as well. That whole family is CRINGE. I am pretty sure that Jada can defend herself, she has mused about her past drug and alcohol issues and she used to hang with Tupac after all so she is not a defenseless fragile flower. The stuff she has revealed about her and Will's marriage is kind of embarrassing so no wonder Will has lots of pent up rage. I would too if my significant other looked outside the relationship constantly. And the alopecia.....really now? You are a millionaire and openly talking and complaining about hair loss that might actually be due to the way you have been treating your hair for the last 40 years. Put a wig on, or one of the head wraps you claim you love wearing or be bald and fab, now sit down and shut up. And not everybody is aware of your sorry traction alopecia issues.
Perhaps Rock wasn't, did that occur to you? A guy that produced a documentary called Good Hair (and yes I watched it) so he is not completely unaware about hair struggles in the black community.
And the joke wasn't even that shocking, I consider it mild, nothing to raise an eyebrow over, certainly didn't warrant Smith's outburst.
The Hollywood crowd is so fake. Ten years ago they were all kissing Harvey Weinstein's ass knowing damn well that he made the ladies go the ole' casting couch route to win a role in one of his productions, which the ladies also did but later on when the Me Too movement swept the globe he was suddenly a pariah. Hypocrites. They should have somebody like Ricky Gervais hosting the Oscars but the hypocrites are too scared to be outed for the sorry hypocrites they are. There are wars going on and Smith decides to lead by example and slap somebody. So I am team Rock all the way on this one.
Sit down Will Smith. Good that Zelensky was kept out of the Oscars.....he does not have time for that kind of Hollyweird stupidity.
And speaking of Zelensky. I feel that he should allow Russia to have Donbass and declare Ukraine a neutral country. Enough of death, suffering and destruction. It is not worth it. What other solution can there be to put an end to this? I am so disappointed at Putin at this point. He too needs to sit down.
And I think that was it for me tonight. Shower and Wordle next.
Then sleep.