I got a milk frother. A Breville Milk Café frother to be exact. So this evening I made a London Fog at home! I am excited!
I am going to learn how to make more foam but yeay now I can make my lattes and London Fogs at home. And I got some vanilla syrup and I will also look for lavender syrup. I like my London Fogs with vanilla and lavender syrup. I saw that there is an oat milk by a brand called Califia Farms called Barista Blend. I will try that next.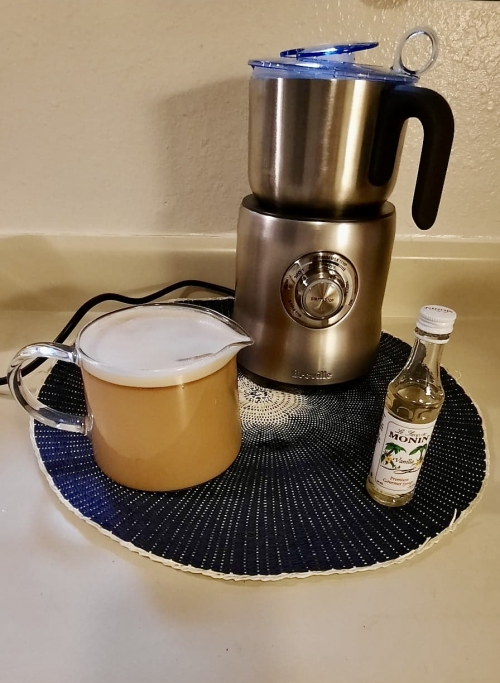 Although will miss my baristas at the coffee shop I have been going to almost every day. They are my girls. So I will have to swing by once in a while and get a latte.