I held on to these shoes (for work) for a looooong time, I finally reluctantly gave up on them after both pairs fell apart.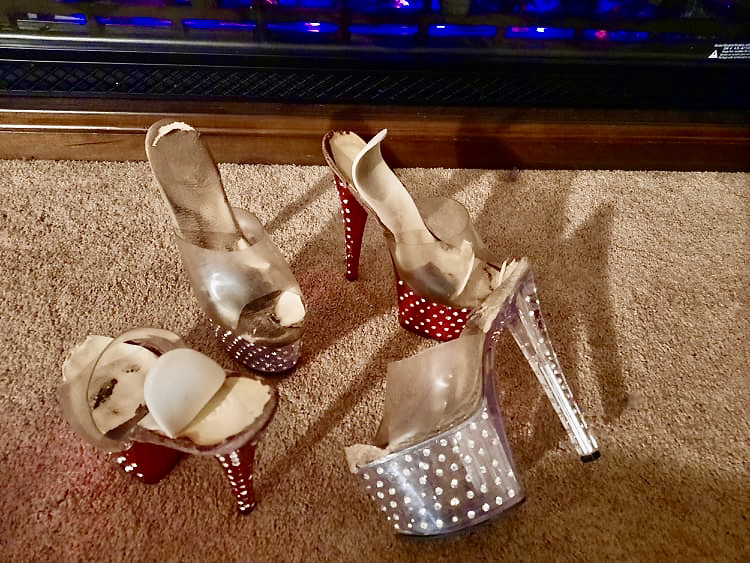 They are up for grabs to the highest bidder! I know YOU need these on display in your living room.
Now this pair I actually decided to save so I located a cobbler. I think they got some life in them still. Let's see if the cobbler can patch up my bejeweled treasures.
So new year....new shoes. And I also decided to try something new for me and move up a size in height. I have been wearing 7 inch heels for a long time but got a pair of 8 inch heels….and yes it is noticeable and I like it.
See the height difference?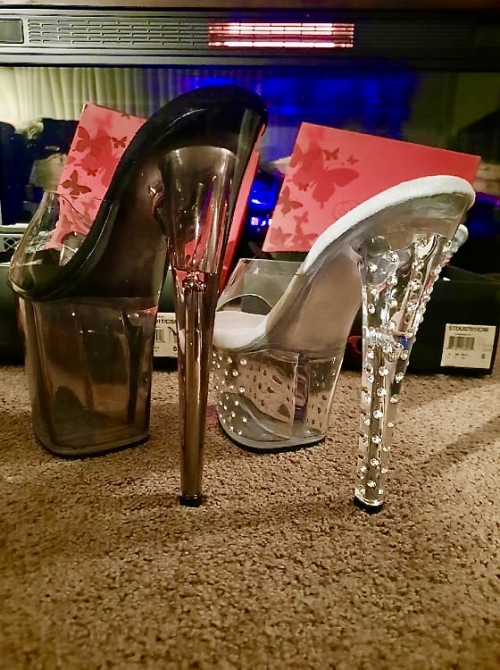 And if you think that is a crazy tall heel, I work with girls that balance on 10 inch heels. Stilts. Almost. And they move around effortlessly and gracefully in them too.