One more food related entry.....Went to the grocery store this evening and saw this amazing display of carrots. Somebody took their time to make this for us shoppers. I stopped, looked at it.....admired the art because to me this is art. Complimented it to the produce guy working. Then I got a strong feeling of gratitude. For the abundance of food at my fingertips. All I have to worry about is getting to the grocery store (and I never had to worry about that either) and once I enter the store there is more food and goods available than I would know what to do with. And in some parts of the world people go hungry. Or walk for miles to find food and water. Where we are born shapes our life in so many ways.
Do you ever stop and look at the variety of goods available at the grocery store.....like is it necessary to pick in between 30 kinds of razors, way too many deodorants, all the different cheeses, yoghurts and everything else that comes in so many varieties?
We are so spoiled. I am beyond grateful for my life, really. I tend to forget this.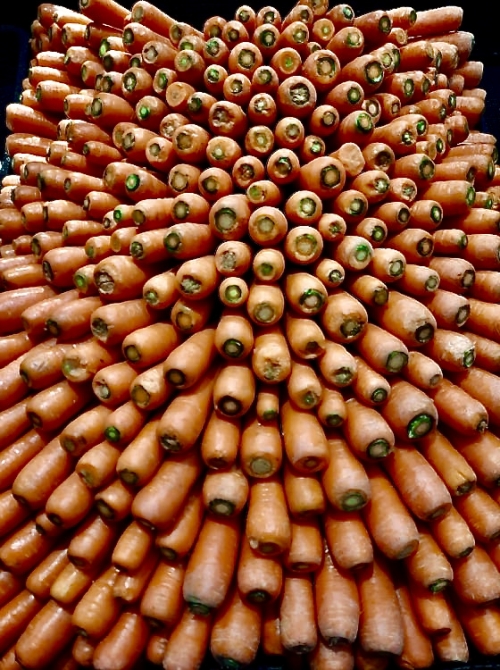 Fresh fruits and vegetables.....all kinds.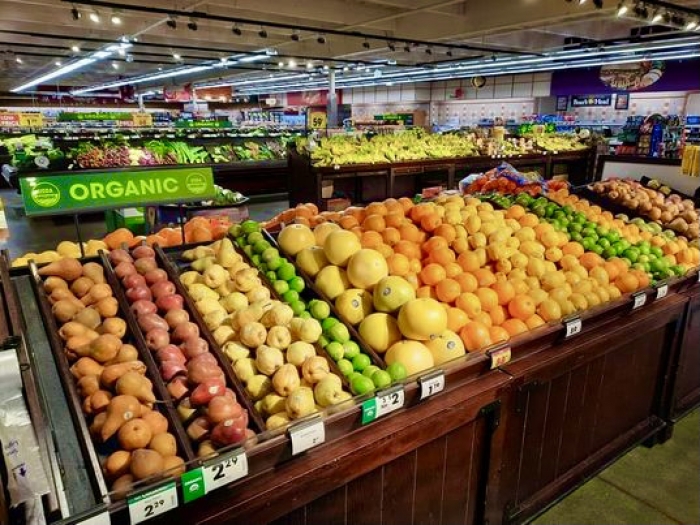 Upon leaving I decided that I am going to print out the picture I took of the carrots and write the grocery store a thank you note for everything and include the printout of the carrots. A big thank you for everything that is available to me as a consumer and everything the people that work at the grocery store do for me. Like creating a beautiful display of carrots. Thank You.