When I still lived in Sweden I lived in Handen which is a suburb of Stockholm. It takes about 20 minutes on the commuter rail (pendeltåg) to get into the city. This is what the station looks like......is that a lake in the background?
Yes it is.....right there a lake and forest. It is called Rudan. I spent many nature days during school there. Doing orienteering, which I was really good at actually. Now when I visit I go to Rudan to just be there. There is Upper Rudan and Lower Rudan and many trails in the forest, all of that in "my" backyard (when I am in Sweden that is) basically.
Maxingeslingan takes you around Lower Rudan.
One of the many docks.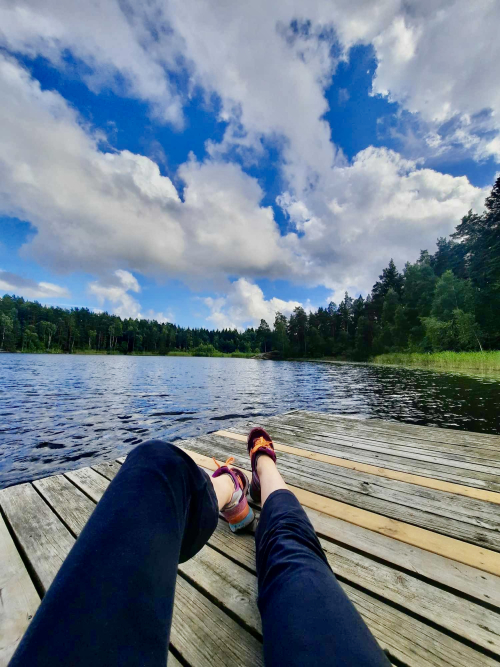 I love this place. I did not appreciate it enough when I was growing up but now I do. Priorities and interests change, I am all about nature and peace and quiet now.