Let me share some of my day around Stockholm today with you. I met up with my friend Monika and went straight to Vete-Katten for fika. I love that place and so do many others, there was a full house today. It is a large café with many sections to sit, so if you ever end up there (I am referring to the location on Kungsgatan) make sure to explore the different areas to sit and enjoy your fika, like Kajutan for example where it is dark. Vete-Katten was established in 1928.
A couple of hours later.....I don't know how we can fill hours upon hours with conversation but we can. I so appreciate my friends!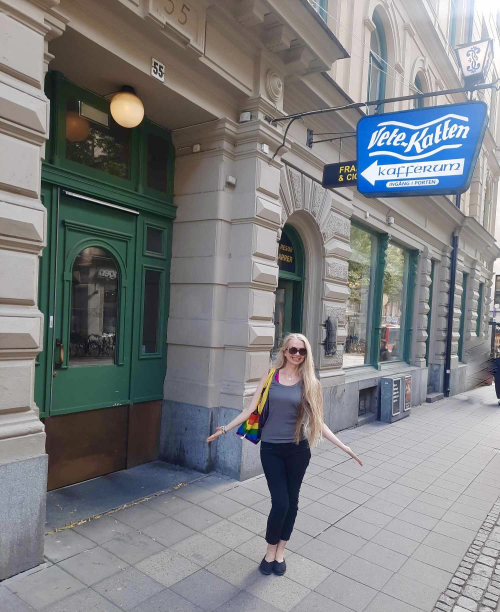 Then we started walking.....here are some places we ended up.
Admired the view from Observatorielunden.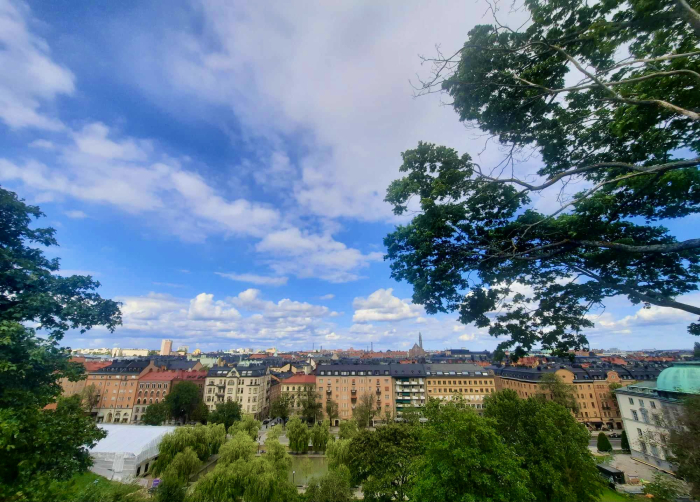 Continued walking and arrived at Tegnérlunden with its statue of August Strindberg sculpted by Carl Eldh.
Here you can also find this sculpture of Astrid Lindgren (she is the author of Pippi Longstocking and many other amazing books.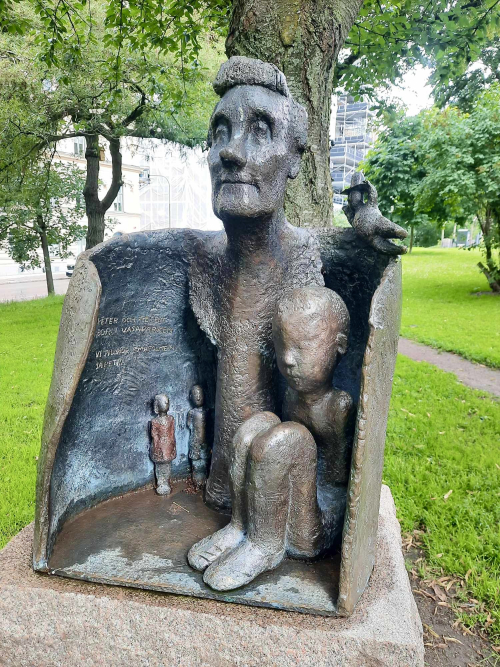 A pretty view of a street in Vasastan, one of Stockholm's districts.
Brantingmonumentet, another creation by Carl Eldh. It depicts Hjalmar Branting the first Swedish Social Democrat prime minister talking to a group of people on May 1, the working class people. "Han väckte slumrande krafter hos folket och ledde dess kamp för frihet och rättvisa." Basically it talks about the people's fight for freedom and justice.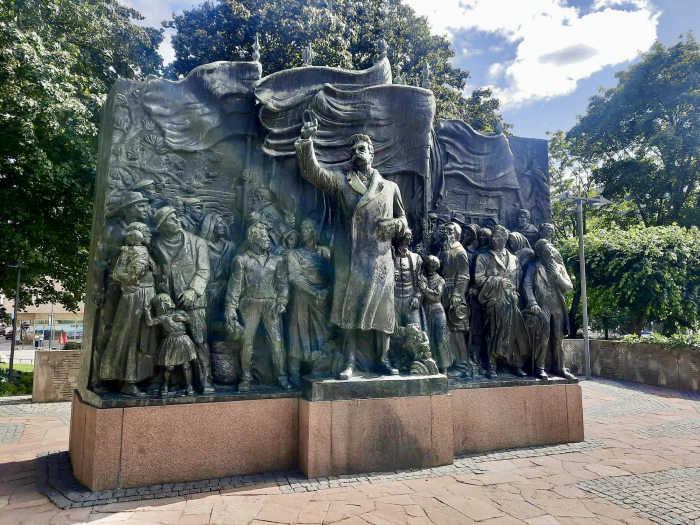 Gustaf Vasa church by Odenplan.
There are many stone lion statues in Stockholm.....such beauties! Love them.
Sergelfontänen.....I have passed this so many times from childhood until now.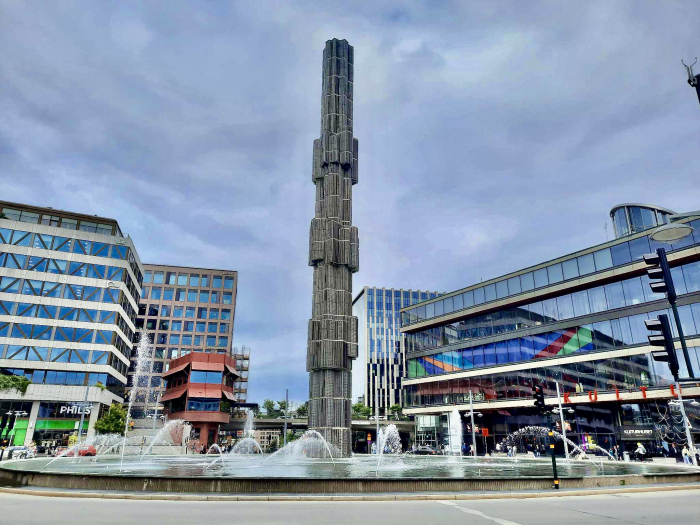 Then it was time to head home, ready for another round of fika with friends tomorrow!