I really wanted to see the moon rise, since it is a full moon right now. Where does one go to see the full moon over Tokyo? Keio Plaza Hotel is one place you can do some moon viewing, up on the 45th floor at the Aurora Sky Lounge. We made a reservation the day before just to be sure to have a table.
You get wet napkins here in Japan before you eat so you can wipe your hands, at some places they give you small warm towels. I like this practice a lot.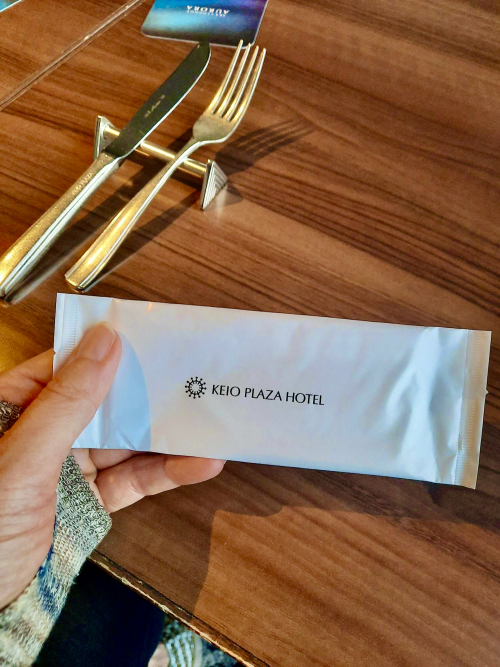 A small glimpse of the view of this city that 37 million plus people call home, mindblowing.
Depending on where you read the numbers, some sites say that 39 million people live in Tokyo. Regardless.....the most populated city in the world.
The moon.....the moon!
We ordered a drink each, very yummy (of course) and I had a waffle with vanilla ice cream.
More of the moon.
And a blurry picture of the moon.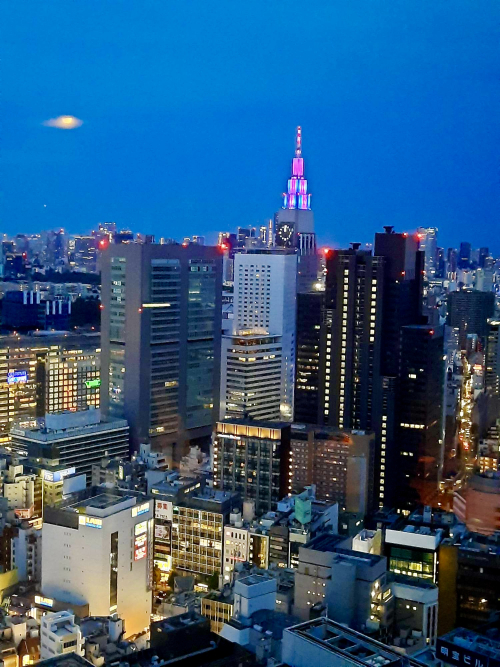 With my new friend Miku. ❤️