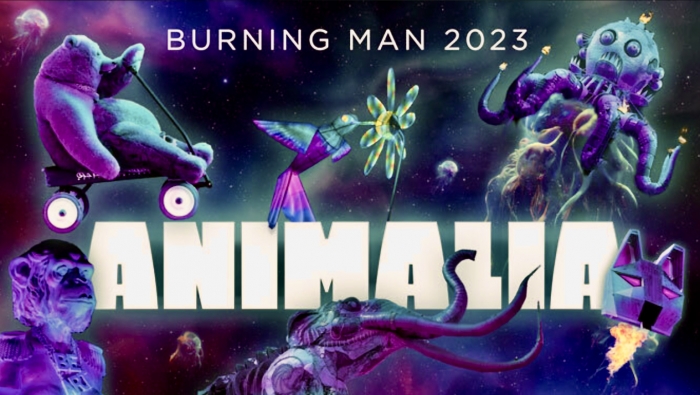 The art theme for Burning Man 2023 was announced a few weeks ago - Animalia.
The first time I went to Burning Man was in 2013 after years of wanting to go. That first time I decided that I was going to try to go 10 years in a row as a start.....if I am lucky enough to be there next year that will be my 10 year in a row at Black Rock City in Nevada.
In 2020 I went to Baker Beach in San Francisco for the gathering there (Baker Beach is the place where the first Burning Man happened). In 2021 I went to Renegade Burn/Free Burn which was held at the regular location in Nevada. So if I do not count 2020 Baker Beach, then next year will be my 10th year.
And Animalia is so far my FAVORITE art theme so I am feeling EXTRA excited over it. I love animals and I hope with this this theme, which will be interpreted in many different ways of course because it is Burning Man after all, but I am hoping that it will bring more understanding and compassion for our fellow friends here on this planet -the animals. I think the future is vegetarian/vegan. In the future I think majority of the human population will look back at history and be disgusted with our treatment of animals.