Some necessities at Burning Man. This year was different from previous years....no porta potties (some people brought their own), no Center Camp Cafe (bring your own coffee), no to a lot of stuff from previous years. This year was basically all about bringing everything you need. Do not rely on others. At all. Which is what Burning Man is about. It is part of the 10 Principles. Radical Self Reliance. BUT I borrowed a ratchet from my neighbors....so it is all about helping each other as well, of course.
Even though I had a camper trailer with a toilet inside I decided to not use that toilet.
After a few days of using an RV toilet in desert heat it starts smelling pretty bad. There was a general concern for how to poop out there this year since the porta potties would not be there. People were talking about bringing 5 gallon buckets and cat litter.....great idea I thought. So I got some buckets and cat litter. And dog poop bags. Having your own toilet instead of breathing in the stench inside a hot porta potty (BLERGH seriously) felt great and so much more hygienic. Double bag the results. And of course transport all the poop with you, bagged in a double trash bag. This is how I am going to do it from now on!
No more porta potties.....I have to put essential oil on a bandana and cover my nose with it before going inside one of them. Wear an outfit only to be worn inside the porta potties and make sure no part of it touches anything, it is a whole ordeal for me. No more of that torture.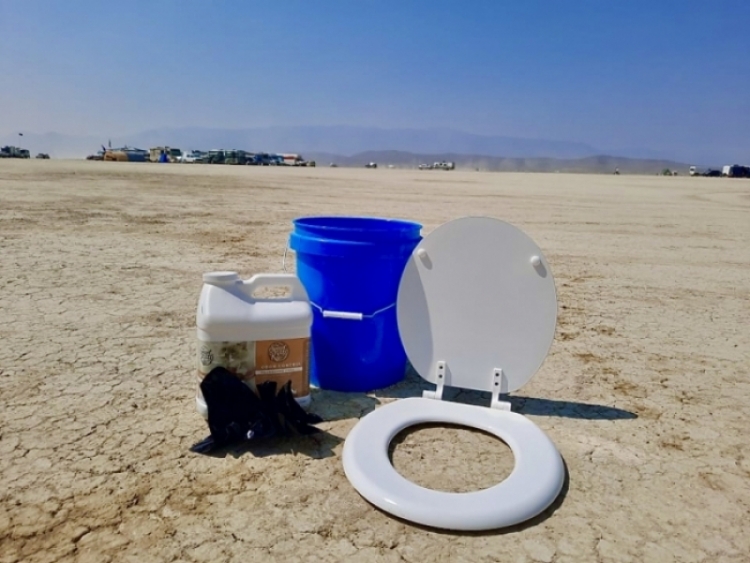 For pee all I need is empty water jugs and a funnel. No problems here either. The jugs get taken all the way home and emptied into the toilet.
Coffee is another necessity, I tried a cold brew from Trader Joes which was very good.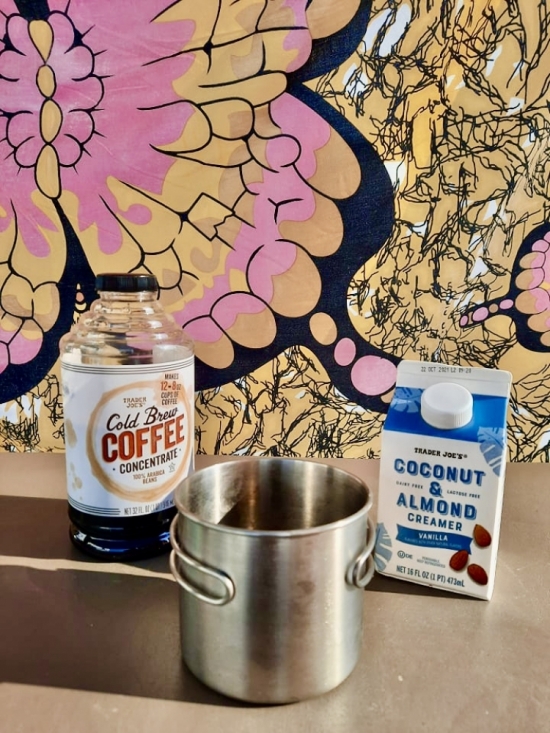 I drink one bottle of Gerolsteiner each day out on the Playa and I like to cut up cucumbers and eat them with salt.