This year I was a DJ at Planet Earth Burning Man.

Planet Earth is one of the few indoor places at Burning Man, they have an indoor area with a DJ booth, a bar and an outdoor space with a DJ booth. It is named Planet Earth after the Duran Duran song.
I DJ'ed two one hour sets, Friday and Saturday both in the main indoor area. The genre I picked was 80's new wave and pop. Initially I applied for three sets, I wanted Friday, Saturday and Sunday and ended up getting Friday and Saturday. How many sets you get depends on the amount of DJ's applying for that particular set and your experience plus affiliation with the Planet Earth camp. In the end I did three one hour sets because Porter, the main organizer of Planet Earth and also one of the DJ's gave me his 1 AM - 2 AM Saturday night set! YEAY! Porter DJ's at the Cat Club in San Francisco and he created Planet Earth Burning Man to resemble that club.
So I decided I wanted to DJ at Planet Earth after getting home from the 2016 Burning Man and this year it became a reality! I have been going to Planet Earth since my first burn in 2013, one of my fave places to be on the playa!
I used a Pioneer DDJ-SB3 controller, downloaded a DJ program called Serato DJ Lite plus all the songs I wanted to play and I brought my laptop. I already had a pair of Pioneer headphones since many years, I finally got to use them in a proper DJ setting. I started my first set with Scotch "Disco Band", in case you know that song.....great tune. If I do this next year - which I hope to I am thinking about getting a different laptop and download the Serato Lite onto it so I don't bring my nice MAC laptop to Burning Man.....to avoid getting it dusty. And it wasn't even that dusty this year.
This DJ experience was
AMAZING
, SO much fun and I am very HAPPY that I did it.....! Plus I got so much positive feedback, I didn't expect it. Even on Sunday the night I didn't DJ people came up and told me that they really liked my sets. !!! 🙂
My equipment.
Me and Porter.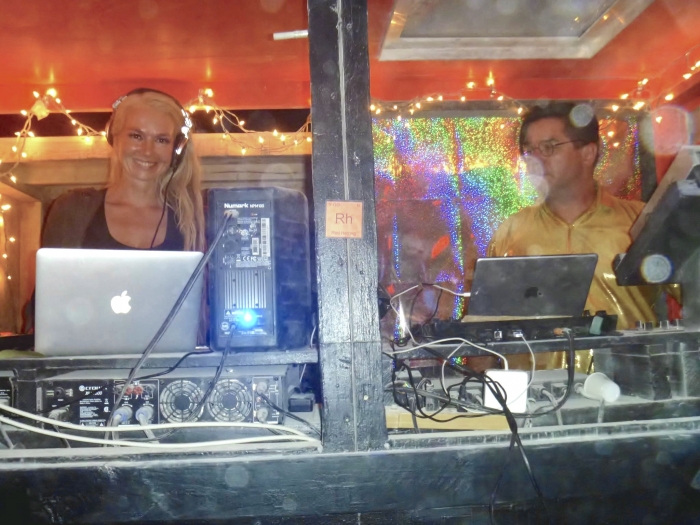 With Jay another Planet Earth DJ.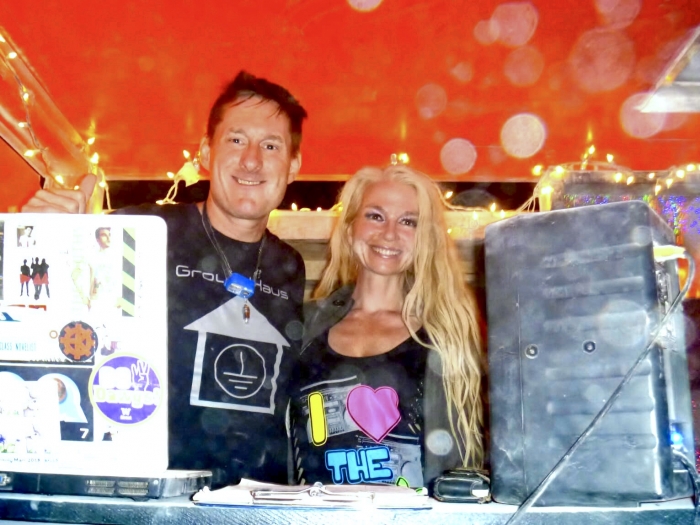 Jay and Porter were very helpful so a big THANK YOU to both of them.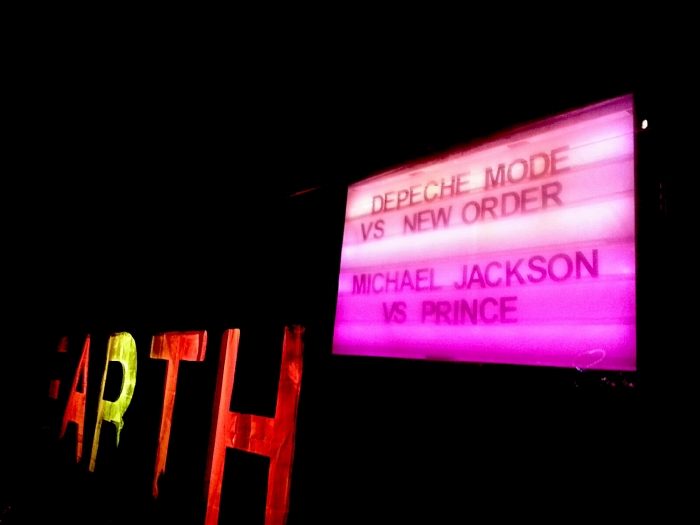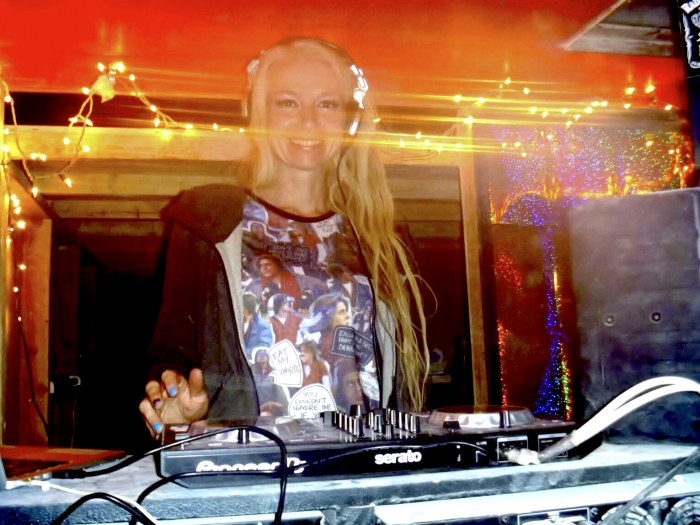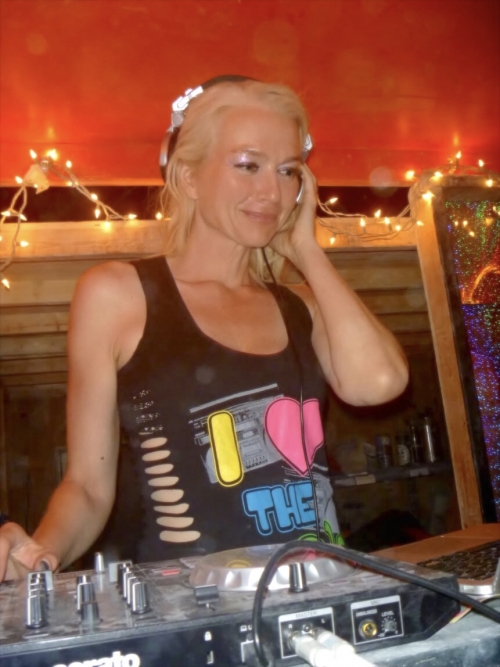 And there is a video on YouTube with a snippet of me DJ'ing, I am playing "True Faith" by New Order - one of the best songs ever.....I come in right after 3:20 if you watch it.
https://www.youtube.com/watch?v=obQjVyEh1vQ&feature=youtu.be