This year Burning Man's art theme was Radical Ritual. I have no clue how they decide on what art projects to include each year and how the art theme has anything to do with the art. All I do is look at the art with admiration. There were 270 art installations on the Playa this year. And sadly, yes I feel a tinge of sadness over this, I did not see close to enough of the art. But I did not expect to spend such short time at Burning Man as I did this year, I am usually there longer.....
But I did see some of the art and I took pics and here you go....some of the art of Burning Man Radical Ritual 2107.
This was called the Tree of Ténéré and it was my fave this year. People just loved this tree, it lit up at night with 25 000 LED leaves. Very beautiful, the tree switched colors. The inspiration for this piece of art, "We were inspired by a tree that once grew in the middle of the Sahara desert, in a region called Ténéré. It was the most isolated tree on Earth: not a single other tree could be seen for 250 miles. And yet, the tree became an important ceremonial gathering place for traders and travelers as they crossed the desert. It brought people together for community, ritual and rest.It was mysteriously destroyed almost 50 years ago."
Ursa Mater
This art was made with pennies, over 200 000 of them. I have to say that this Mamma Bear was very impressive.
The Flower Tower
La Victrola
The Temple Of The Inner Bitch
"The Temple Of The Inner Bitch is a shrine dedicated to radical, forceful feminine power. From birth, females are often taught by their families and society to 'be nice' above all else and to eschew assertive behavior. The Inner Bitch is a natural and necessary facet of self expression and fierce protectress - a force to be honored, loved and worshipped. The Temple Of The Inner Bitch seeks to explore how we can connect with that mostly feminine force in a more positive way."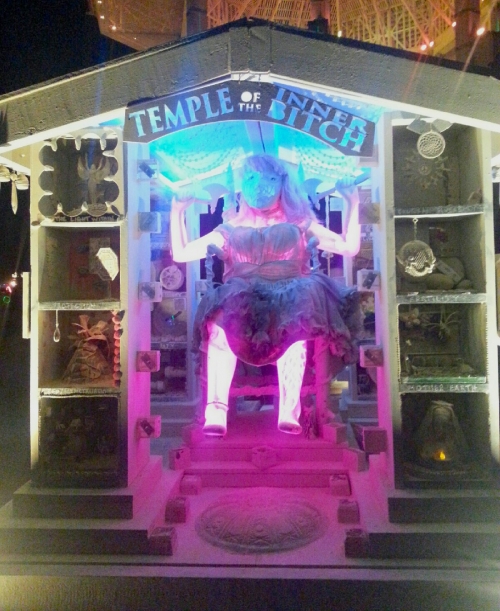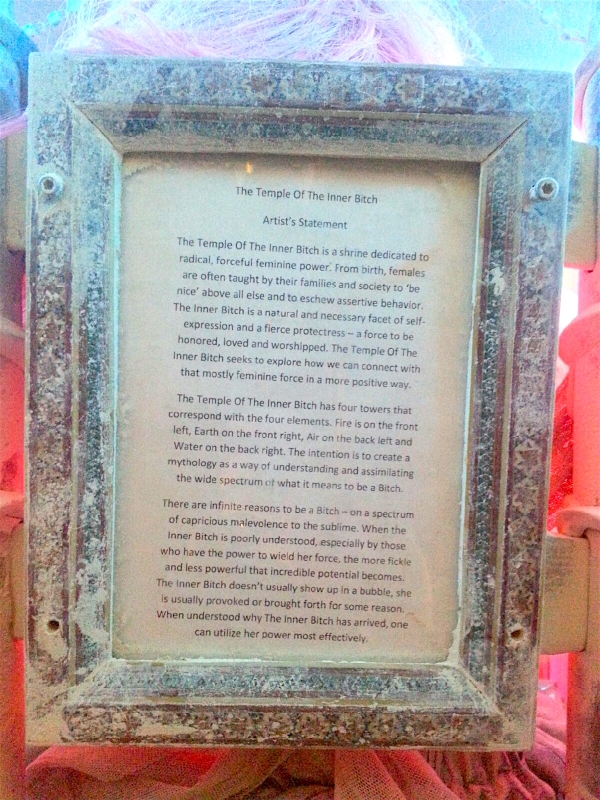 XOXO
If you want to read more about these art installations you an find them all online. I like the story behind The Temple Of The Inner Bitch, the artist is Anna Metcalf.