Here is a collection of more from the Playa......
I talked to God. THANK YOU God!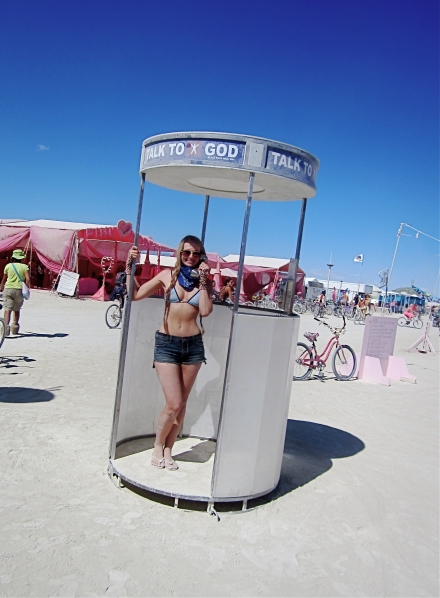 Danced at the Distrikt with new friends.
One more in front of the Man.
A nice person gave me a bracelet. Thank You!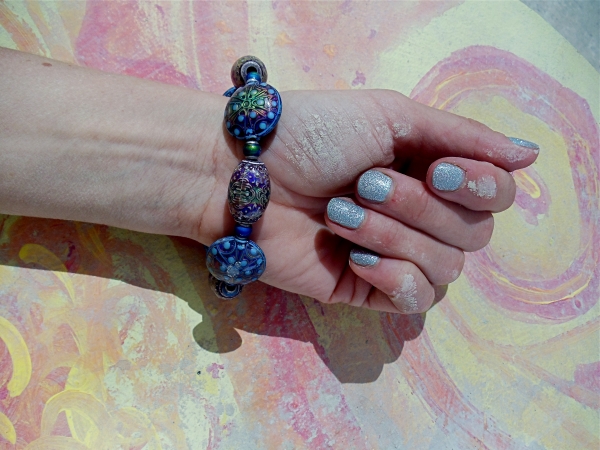 I got the official Burning Man stamp.
The person that gave me the bracelet showed me his new art. Branded into his skin.
That's dedication!
Biking home one day I passed this dog and had to have a pic.
I went to the Orgy Dome. But only because I was curious and wanted to see what was going on in there. Once inside, after a long wait, I couldn't stop giggling. It was a short but fun visit.
I watched my friend and camp mate Sarah Jane aka
wonderhussy
put on her genius show where she served refreshing Vagina Coladas mixed by pussy power. We all know that there is no force stronger than pussy power, right?
A library. I didn't bring a book and I craved reading. Of course I got to read, the beautiful phenomenon with the Playa is that it somehow delivers everything you need to you. Amazing.
I ate well.
I locked and unlocked my bike so many times that my fingers got kind of raw. But I miss biking there so much.
In fact I still miss Burning Man terribly. I miss everything about it. Well, perhaps not the porta potties.....but everything else!
❤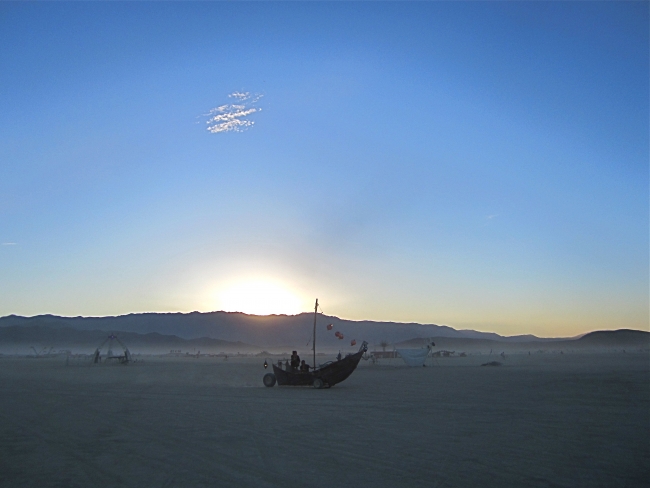 I so hope that I get to go again next year......!