It's been two weeks today since the Man burned down to the ground at the Playa. Two weeks went by already! That means I am two weeks closer to next Burning Man, the countdown started in my head as soon as I left the Playa. All I can do now is live a good year until the next time. Here are pictures from the burn. The Man was 60 feet tall this year. He lit up neon green and pink after dark. So pretty. It's really something......you have to be there to feel the experience. Here I am with the Man the night before the burn.
And the night of the burn.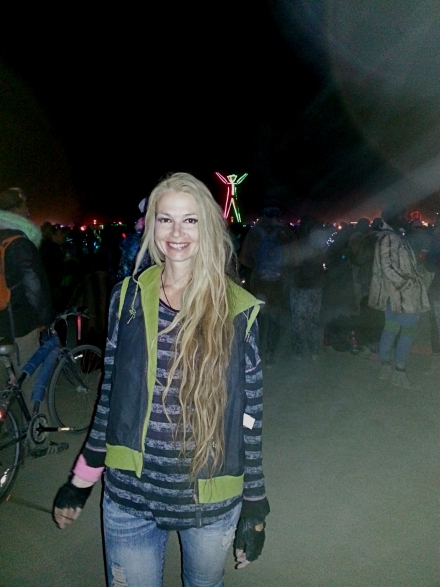 My new friend from Brasil.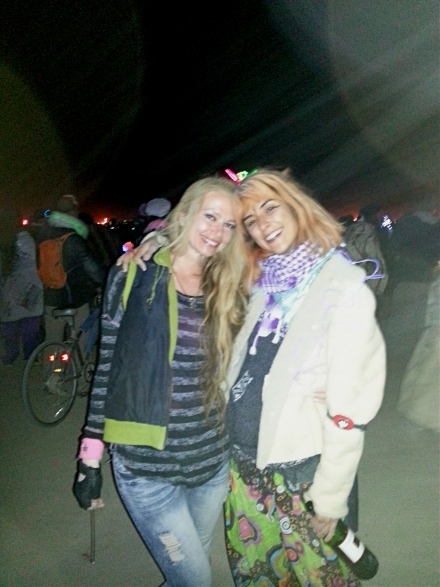 The next day there were pieces of the Man burning still.