I spent a day at Gröna Lund last Wednesday with my brother. I remember how I would look forward to my one summer time visit to Gröna Lund when I was little, it was like best and most exciting place on earth in my mind. The rides looked so big and some were so scary.....Then I went a lot one summer when I was 16. I was into boys then and Gröna Lund was a place were me and my friends would go to have fun and look at boys. Oh the memories......
But before Gröna Lund I dragged my brother to Vete-Katten for some breakfast.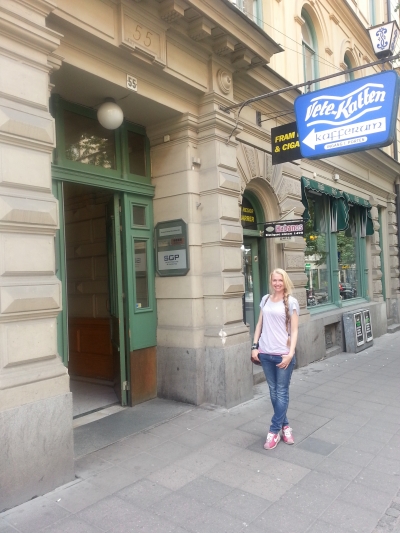 Then I had to pose for some pics (of course) on the way to Djurgårdsfärjan.
On the ferry (Djurgårdsfärjan) that takes you to Djurgården, a place were I would not mind residing.....it is amazing out there.
Almost there!
Then we purchased all the necessary tickets to be able to get in and get on the rides.
I even brought Pippi along......
What is wrong with this picture? An anatomy lesson for the kids that visit Gröna Lund.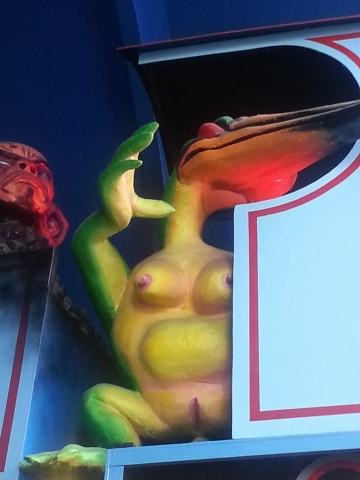 And a collection of fun pics were you look crazy because you are on some sort of a ride that involves height and speed.....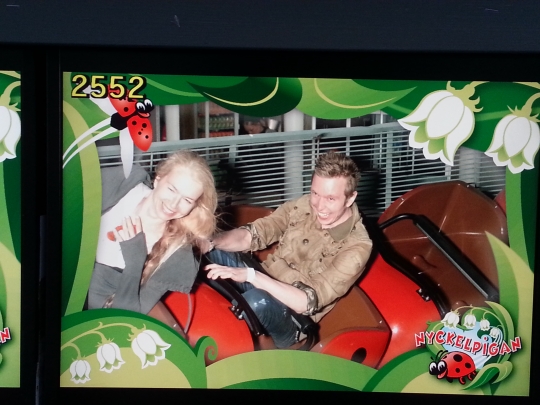 Some fun times at Radiobilarna......were you try to crash into each other as many times as possible. Hopefully you get out of there without a neck injury.
A very fun day finally came to an end, I was ready to get home and curl up in bed. I was tired but happy.