I spent the afternoon in Stockholm. First breakfast and reading of Svenska Dagbladet.
Guess what.....? There is a three day conference starting tomorrow just north of Stockholm in Uppsala, on the schedule - the rapidly growing problem of our resistance to antibiotics.
I guess they consider this to be a rather serious problem......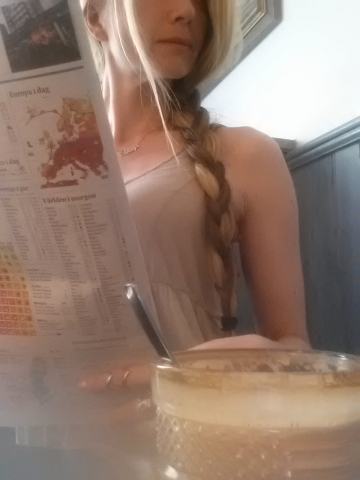 Then I enjoyed the beautiful afternoon, I spent it shopping and taking photos. Taking my time.
People sit along the edge of the water.....talking, some drinking wine, others reading or just taking in the view.
A store full of trolls. I found a book called "Swedish Folk Tales" with illustrations made by John Bauer, that I think I must have.