Some pictures from beautiful Stockholm. This is the famous Mårten Trotzigs Gränd, find it in Gamla Stan (Old Town). Why is this alley famous you might wonder? It is narrow, it is in fact the narrowest street in Stockholm.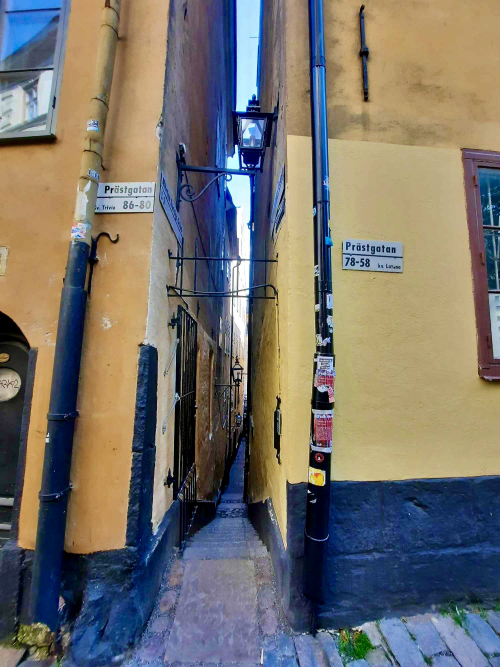 You can find ice cream and licorice here. At Lakritsroten, also in Gamla Stan. SO yummy!
My favorite cake on the top shelf, Prinsesstårta. I will miss it.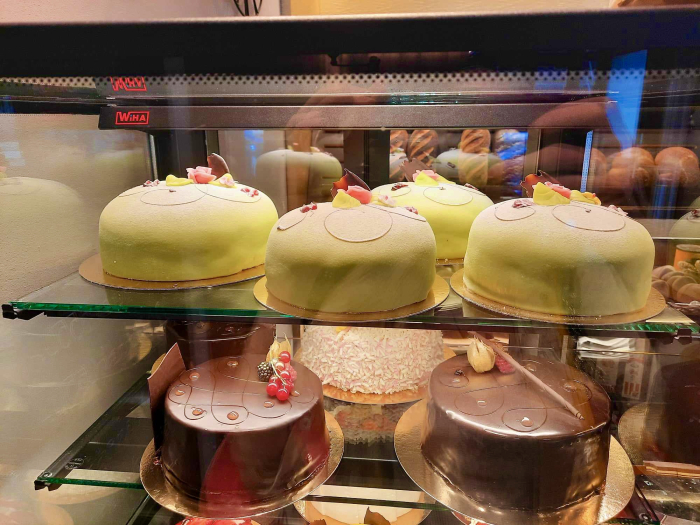 Dalahästar. A favorite souvenir.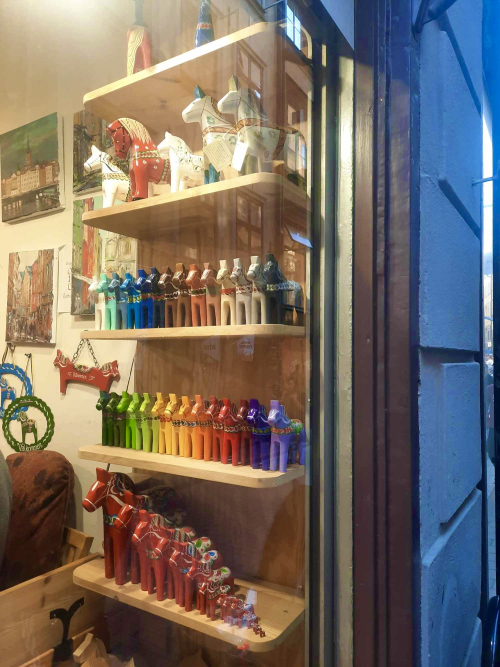 Who is in the mood for some bastu (sauna)?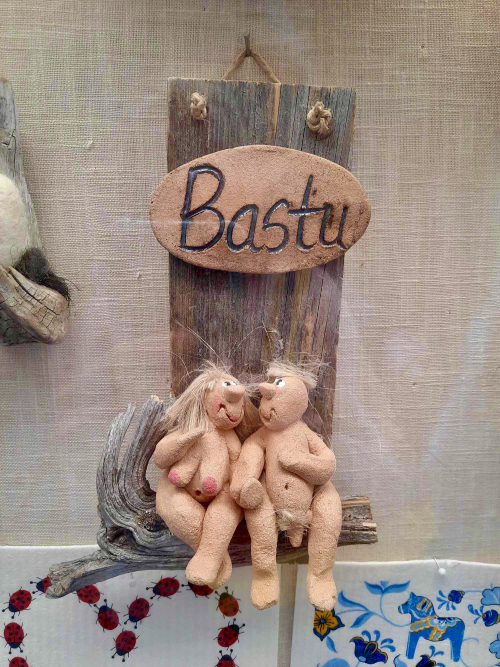 Some history, an old runestone.
A beautiful entry to a subway station, this one is Kungsträdgården.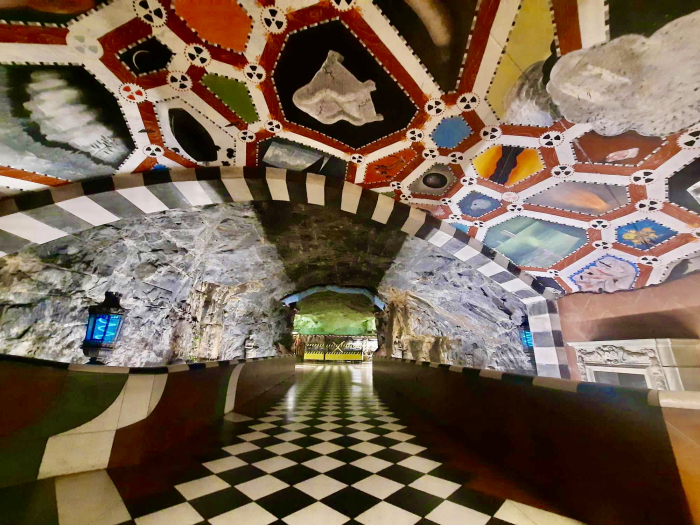 And this is Solna. I love how much colder it is is some of the subway stations. Plus there is a certain scent that I associate with subways (of course) and childhood.