The Burning Man art theme for 2023 was Animalia.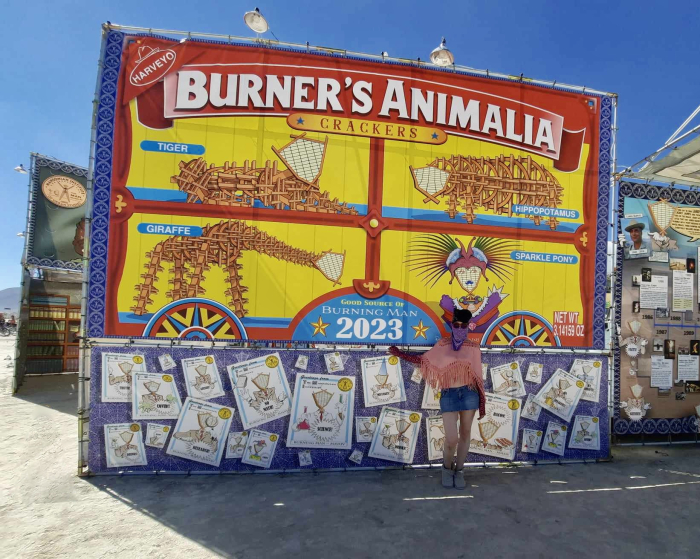 The man was inside a beehive. I really liked that. The world needs bees. The world needs a greater awareness for the protection and care for all animals and insects - big and small.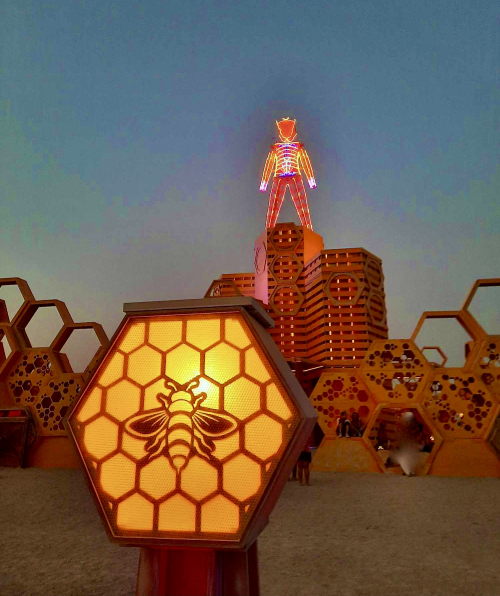 Got the What Where When book upon entering Black Rock City. Also found out that there is an app (go figure) now for everything Burning Man called iBurn. I still like looking through the book, I have saved them all since the first one that I got in 2013.
Picked up the BRC Weekly too, of course. This year (sadly) is the last year for the magazine. You can find this year's issue and past years at brcweekly.com
I want the editor of BRC Weekly, Adriana Roberts to know that I have enjoyed the magazine. So Thank You for all the issues!
Now to some pics from this year's Black Rock City......
I discovered that wearing slippers was very comfortable.
The sun setting behind the mountains. It always makes me feel a bit sad inside......one day over. The time at Burning Man goes by so fast. This year I arrived around 9 am on Sunday August 27.