I had the most wonderful afternoon with my friend Marie yesterday at Klockgårdens Våffleri in Grödinge. Come along, let's take a tour of the place together.
An inviting lush green path lined with lanters with live candles and a gate that reminded me of the torii gates I saw in Japan led up to the café.
Let's walk inside!
The building is from 1864. The waffle batter, fruit jams and ice cream are home made.
You see all this interesting stuff when you first enter.
So pretty!
The menu. So many delicious choices.....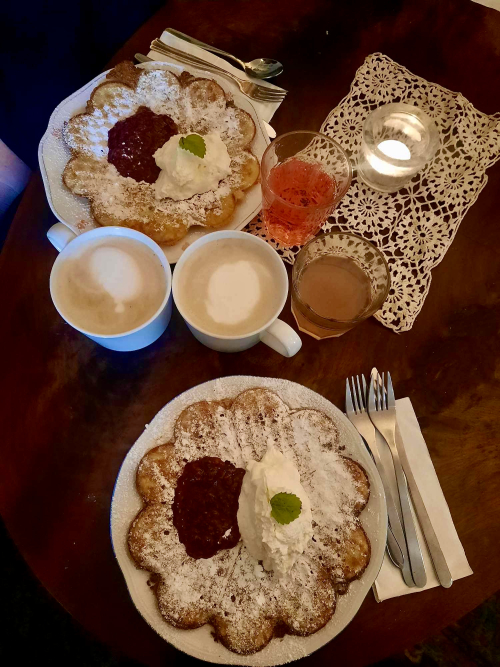 We both ordered waffles with homemade raspberry jam and whipped cream. Absolutely scrumptious!
Nice decorations and flowers everywhere, this place is amazing. A real gem.
An old wooden rocking horse.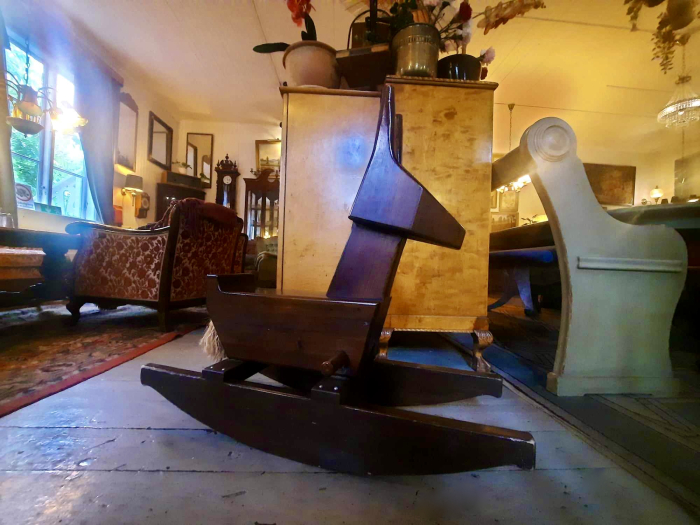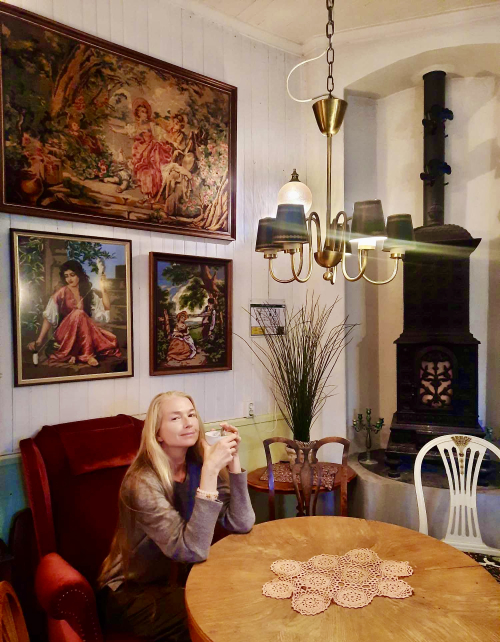 My good friend Marie.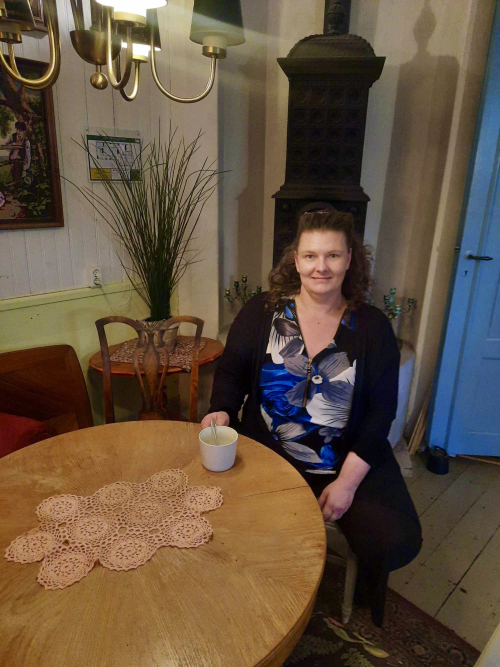 Another way in or out. This area, Grödinge is a fairy tale land.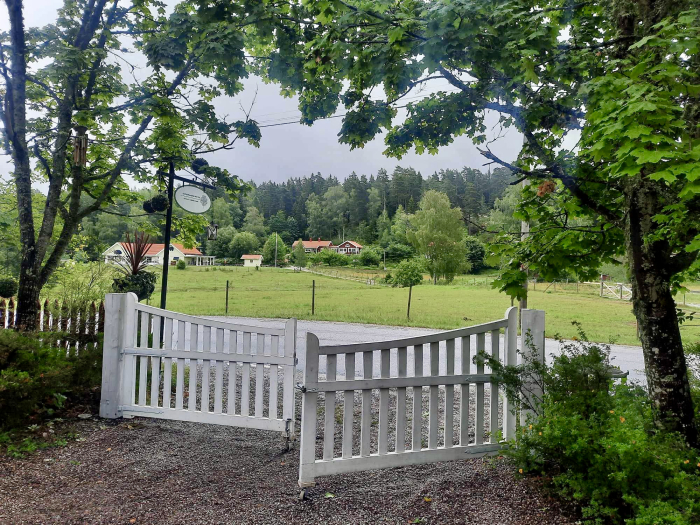 There is plenty of seating in the beautiful garden.
This was my first visit to Klockgårdens Våffleri but not my last. This place is too good so I must return.