Hiiiiiiiii everybody! What's new with you? I had a busy week. Too busy. I do not want to be an adult this next week, I would like a break. I am finally catching up on several days of emails and paying some bills. Relaxing in bed and actually listening to music while I am writing this (a 90s R&B mix on Spotify) with one of my best friends......my purple and white very soft electric blanket. I love that thing. One of my best purchases. I usually do not listen to music on my time off because I hear music non stop at work so I really appreciate silence but it is actually nice to have some music on to sing along to.
Anyhow.....what is new with me? I tried a new (for me) Häagen-Dasz, it was OK. Dulce de Leche Churro. I think my fave Häagen flavor might be cherry vanilla. This was after work Friday and all I wanted to do was eat this ice cream, read and relax in silence.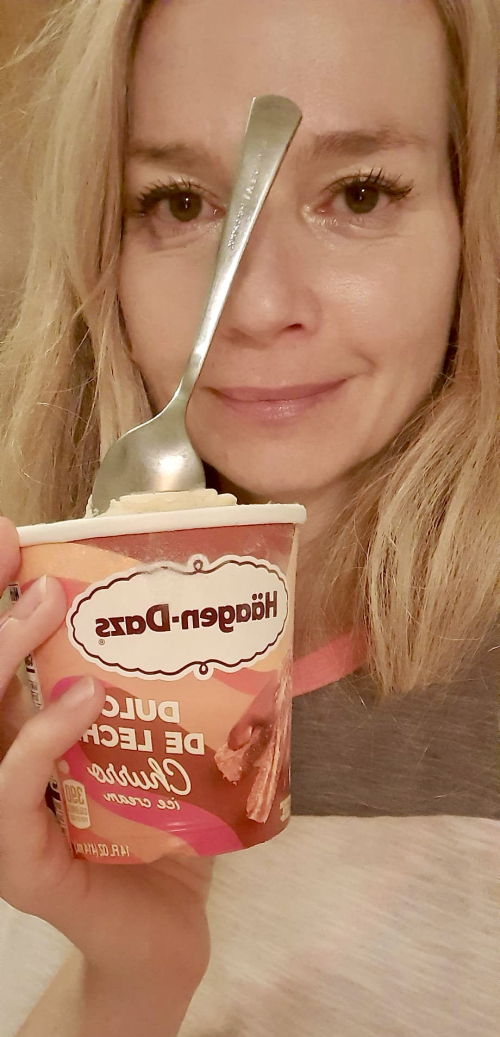 I saw this at Stumptown today when I was getting my latte. I like it.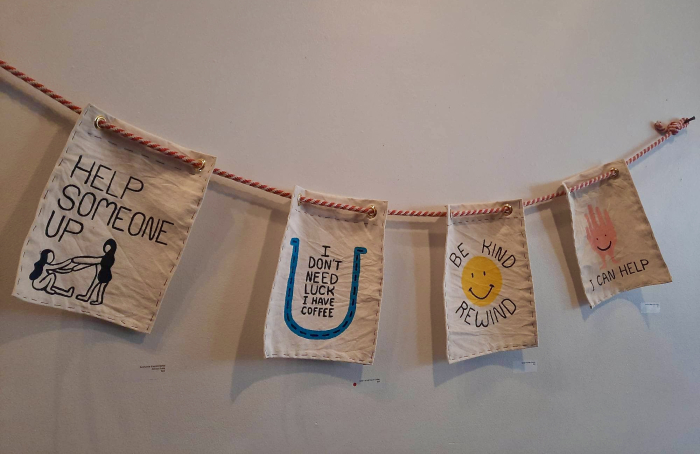 I had Pet Pack today (which reminds me, I need to fill out my schedule for the rest of the month before I turn off my lap top tonight), I met with one of my fave little boys - Tucker. He got two bowls (I get them at Dollar General for $1.25 each) and a new jacket. His jacket had a tear in it. Tucker is super friendly and very cute as you can see. ALL pets deserve love and a safe place. They give us so much and should be treated right.
Here is my prayer to God - Please God if you make it so I win a large sum of money I promise to help animals and people in need with the money.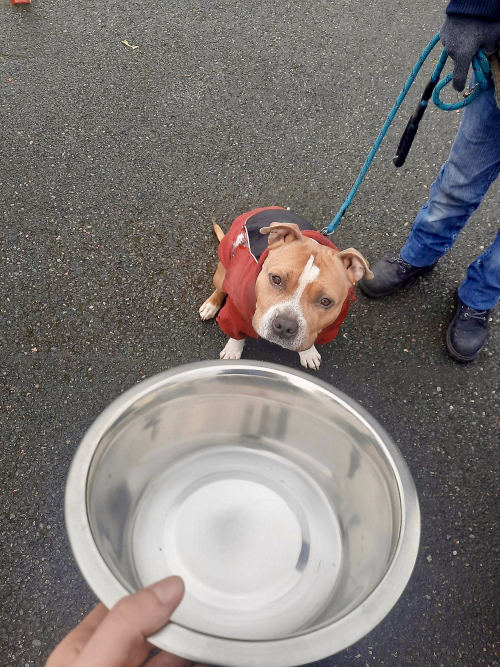 This evening's moon. Not a full moon yet.....but soon. I might go outside and look at the moon when it is full like Monday/Tuesday if I remember. 🌕
What else is new? I don't know if you have noticed but the blog went through some changes. It looks slightly different and it is now powered by Styx, a weblog engine. So my blog migrated. I have NO CLUE how to do these things. Somehow I was lucky enough to come across a very kind and patient individual in Germany 🇩🇪 that has helped me with all my blog needs for over a decade now. My most frequent three words to him are, "I don't understand". I am sure he gets very frustrated with me but I simply do not understand these things. So THANK YOU KISA for ALL your help. Danke, Tack, Dziękuję, Merci 😘 I am pretty sure that after I post this he will write me an email and tell me that I did something that was not correct. It is not as simple as writing a text, putting up a picture and pushing enter. There is a LOT more to this.
Another of my friends encouraged me to look into coding years ago. Ehhhhhh OK maybe I thought. So I talked to a place in Vegas, I can't remember now some school of some sort where they taught some coding of some sort. I quickly realized that me and coding was not a good match.
Jeeeeeez......I guess I will just have to show my boobs to strangers until I am like 75. Not too far off now. And then MAYBE I can retire.
Another prayer to God - Please God let me have nice boobs until I am at least 75 so I don't have to starve.