I am a happy human today, I saw BERNIE live! The minute I found out he was going to be in Portland I decided that I was going to be where he was planning on being which happened to be the Roseland Theatre.
I really like Bernie. I am of course a socialist, well actually a hardcore communist. On my spare time I devour The Communist Manifesto and Das Kapital. I can quote passages from those two masterpieces in my sleep. Well actually I am more of a HUMANIST neohippie if I would describe myself as anything. A humanist since a teenager, that was the direction my studies took in school in Sweden and a neohippie going on two decades now. The other day somebody I discussed politics with called me a Libertarian. In the end I am a human being.
Bernie spoke eloquently, with confidence and clearly. At 81 years "old" he sure has a lot of spunk. THAT is GOALS to me, true goals instead of dreaming of having an ass like Kim K and similar bullshit to that.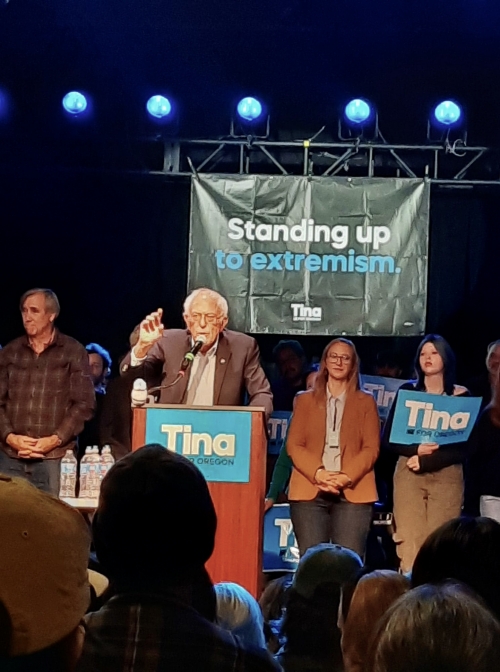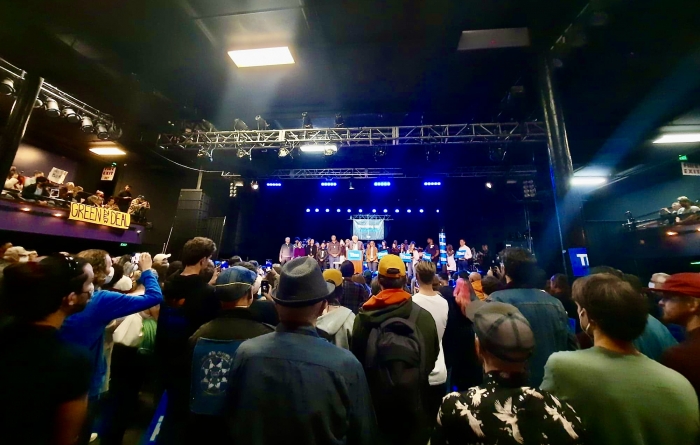 Politics is a very complicated subject. I hate huge amounts of money is necessary to reach anywhere politically in the US. And just like you cannot agree with everything an individual does and says you cannot agree with every choice and statement a politician stands for and has made in the past.
But overall I agree with what Bernie stands for and I think it is time for affordable health care for all, women should decide on their own regarding their own reproduction, education should be low cost and so should child care, rent should be affordable and I believe in caring for the environment because we only have this one planet that is housing us all. GO BERNIE! I wish he was the president of the United States. And me the VP.