Another hot day today. I found a new (for me) Netflix series that I am hooked on. Almost as hooked as I was on Breaking Bad but not quite. I am watching Queen of the South. And there is even a good looking guy to enjoy, James. That is what I am going to do tonight in my room with a fan blowing air my way.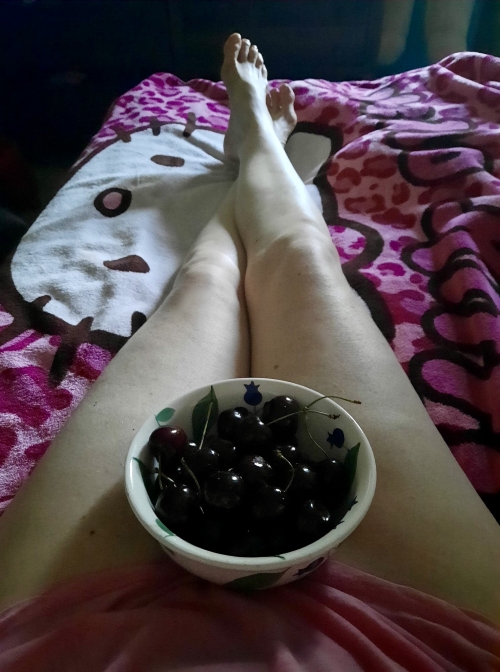 I will also have the rest of the cherries I got today and some ice cream.
No obligations to wake up for early tomorrow and that feels good. I can watch several episodes of James running around looking hot until late night.