For some years now there has been widespread criticism of people going to Burning Man for the wrong reasons.....mainly the Instagram "models'/"influencers" and the presence of "plug and play" aka "turnkey" camps. To me those are not real models, anyone can squeeze into a one piece bathing suit, (important to hike it up in between the butt cheeks) and some platform boots, glue rhinestones on a captains or steampunk hat and apply stickers to the face. Throw in something with a unicorn as well and voilà you are Instagram photo ready! As far as influencers go, there is not a single "influencer" that has influenced me to purchase a laxative diet tea, some vape product or whatever else they might be promoting. Yeah....the Instagram "culture" and those "models" striking the same poses at Burning Man is in my eyes (I roll my eyes when I see them) lame. I got a couple of platform boots back in 2002 in London that I still have, although comfortable and super nice I would never wear those at Burning Man.....biking around all day in platform boots? No thanks but to these "models" image is everything and being at Burning Man is giving them photos for their Instagram and that it all that matters.....not Burning Man and what it stands for, which by the way is governed by the 10 Principles of Burning Man.
I think these "influencers" should just stick with Coachella. As far as the turnkey camps, one camp banned by Burning Man was a camp called Humano the Tribe, they charged people outrageous prices to camp with them and yes some people are willing to pay those amounts. Which is OK I guess but me personally I would never do that even IF I had that kind of money to throw around. I would much rather purchase a general entry ticket, share an RV and do something good with the rest of the thousands of dollars left over. Humano the Tribe charged between $25,000 - $100,000 for a luxurious tipi and organic meals and whatever else they provided. WTF???
But it is what that camp did or did not do at Burning Man that got them banned and rightfully so.
All of this resulted in a letter from Marian Goodell back in February.
https://journal.burningman.org/2019/02/philosophical-center/tenprinciples/cultural-course-correcting/
But as this year's art theme Metamorphoses.....everything changes and that applies to Burning Man as well. I think that once the cool factor of Burning Man settles and/or the models inhale too much dust and decide that Burning Man is a bit too harsh for them and their carefully applied fake image then things will level out.
Burning Man is still saturated with people that are there for the event and what it stands for.
I especially like the Earth Guardians. I attended a couple of presentations there this year about the environment and also about the search for Kraken the giant squid (I am fascinated with deep sea creatures).
And I also love the Dr.Bronner's camp, this year they called themselves Fomogenesis. It is the foam camp but their message is deep, educational and important. They too offer presentations, there is a lot to learn and soak in there besides the foam.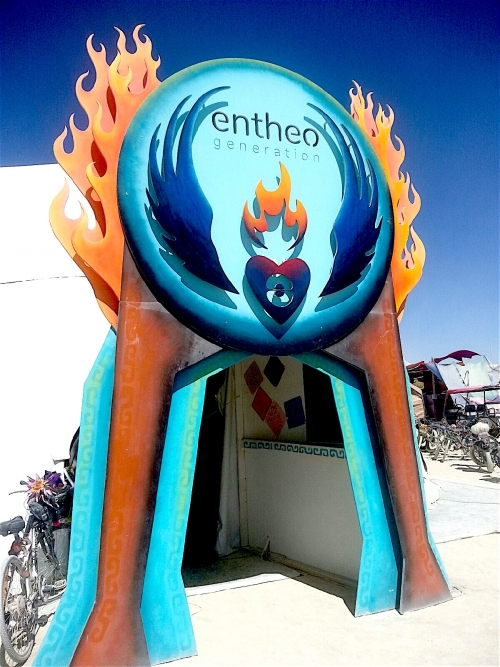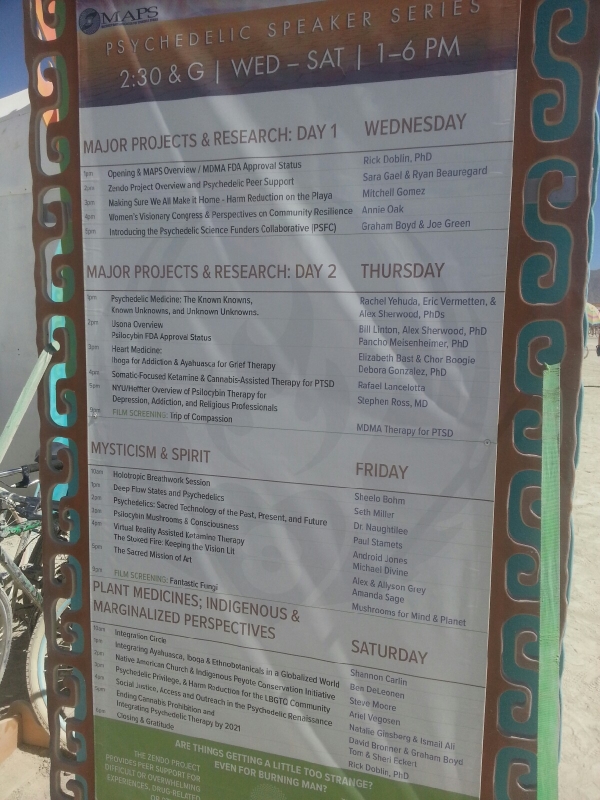 Now do I take pics of all kinds of things including myself at Burning Man? Absolutely. And I will continue to do that. But I do not go to Burning Man with the sole purpose of getting "sexy" pics of myself posing on the playa in the "right" outfit so I can feed my Instagram flow. That was never my purpose. At this point in my Burning Man journey I feel that I have to PARTICIPATE more and more.
Only attending felt like not enough halfway into my second Burn.