Me an Desi went back to Harmony Farm in Sisters the other day so we could meet the lady that owns the place, say hello to the animals and bring some stuff (donations). Robine (the owner) took her time and walked us through, told us about her place and the animals and we got to meet and pet most of them. I was in animal love heaven. SO CUTE. All of them. And so curious, nice and cuddly.
This baby calf's name is Norman. He was adorable. The most kind eyes with long lashes. He just wanted to be together with us.....most of the animals wanted to be close and part of what we were doing.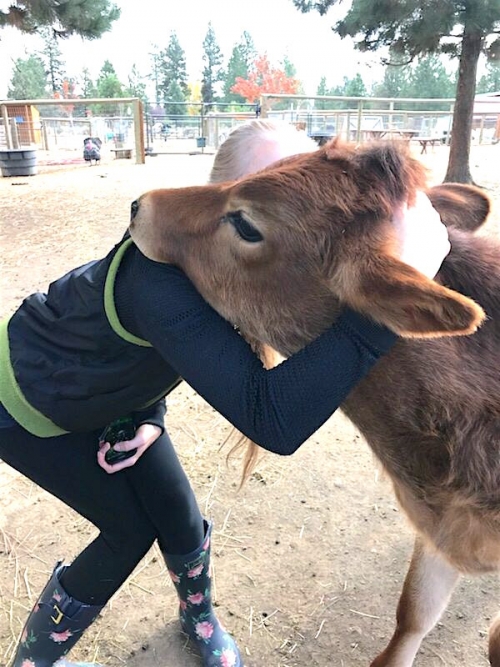 A Mama and her baby.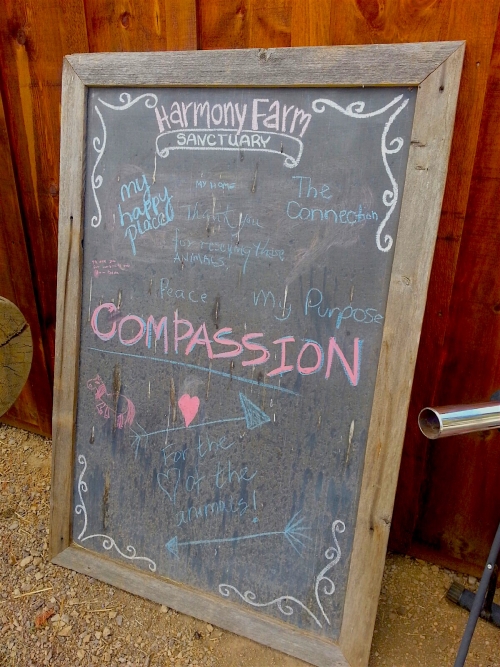 People should spend more time with animals so they can really understand how sentient and beautiful they are......then they should ponder a bit more about if they still think eating meat is a good idea.
www.harmonyfarmsanctuary.com