Me & Desi - the self proclaimed Losers' Club, just got done with another movie night. More 80's movies....
The Breakfast Club
and
Weird Science
.
When you grow up, your heart dies."—Allison
"Being bad feels pretty good, huh?"—Bender
I would be bad with Bender any day of the week.....yes please. And I don't want to grow up.
"EVERYTHING'S COOL! Yeah yeah. My dad's gonna castrate me. And my mother almost had like cardiac arrest. My parents are not gonna let me in the house again and if they do I'm gonna be grounded till I'm about 45. But other than that everything's great. Everything's cool. In fact things can't get any better." -
Gary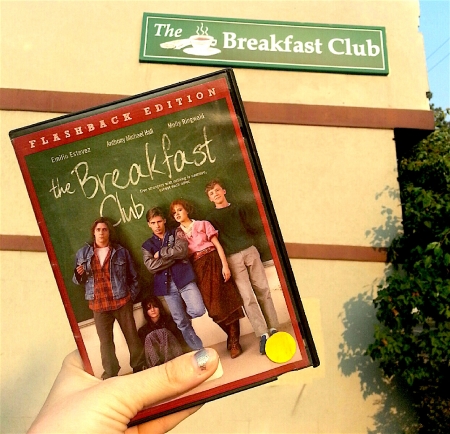 I am super tired....laying in bed. I have a very soft blanket that I am going to wrap myself up in and slowly fall asleep. Falling asleep can be pure pleasure.