The other day I had a pedicure at Jinsei Spa located in Bend Oregon. I picked the one hour Jinsei Pedicure. But first I prepped my feet for the pedi with a refreshing soak at home using Dr. Teal's foot soak.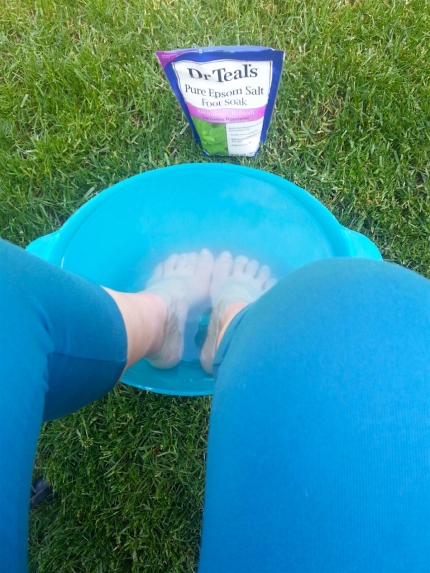 Then I headed for Jinsei spa, so looking forward to my pedicure. I LOVE the spa, who doesn't?
The lady that did my pedicure was from Japan and I greeted her in Japanese.
My brother speaks fluent Japanese so my pronunciation is on point. She was super nice and we chatted away. Except when she started rubbing my feet, then I leaned back and closed my eyes and enjoyed every second. Besides loving spa visits, I love getting my feet rubbed. Any kind of massage actually I like.
Since I am a spa connoisseur I am somewhat hard to please, I know what I like and I pay attention to details. The pedicure gets 4 out of 5 Tati approval points, which is good. What needs improvement are two things.....the salt scrub needs to last longer. A few casual rubs won't do it, at least two, three minutes on each foot with a generous slather of salt scrub, work the scrub into the feet and calves. And the aloe mask needs to be left on for at least 7 minutes or so to really do what it is supposed to do. While the hot towels are left on and during that the feet should get acupressure. That is what the pedi needed but lacked therefore the 4 Tati approval points instead of 5. But I will probably visit Jinsei spa again for another pedicure.
And finally.....freshly painted toes. Pink. Of course.