The Playa is vast and without a bike you will be missing out on a lot, for example the amazing art scattered all across. This year there were 260 art installations on the Playa according to the Carnival Of Mirrors book.
Here are just a few that I took pictures of. One of my favorites was this breathing.....yes, she took breaths (!!!), lady called R-Evolution (third and last sculpture in a series of three in an art project called the Bliss Project). Oh.....she was breathtakingly gorgeous, she changed colors after dark. If you are curious you should read about the powerful story behind the Bliss Project. I loved the Truth Is Beauty statue in 2013 as well.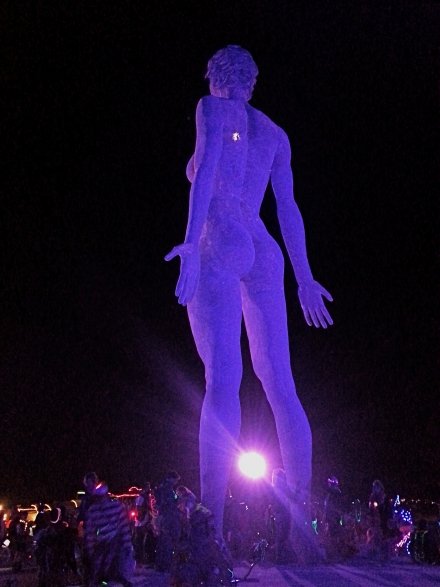 I loved Medusa. So amazing.
This boat all alone on the Playa was so pretty laying there by itself, like abandoned and lost.
It made me feel......sad somehow. Isn't it pretty?
Super cute robot by Center Camp (Becoming Human).
A beautiful tree.
A rotating heart enjoyed by many.
This one was called Love. Read up on it too if you have the time.....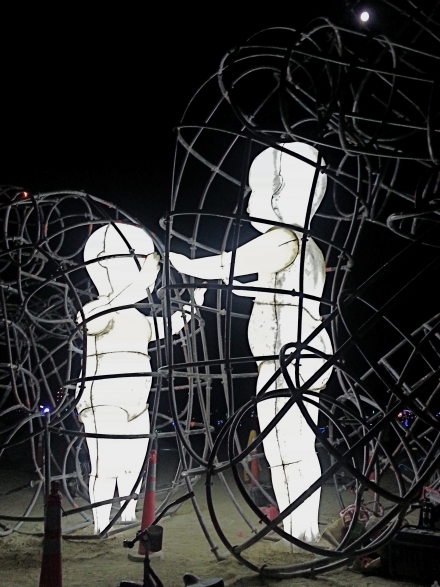 This years Temple was called The Temple of Promise. I went in there one evening and walked through it before it burnt down on a Sunday night. I did not attend the burn of the Temple because I get too sad, didn't want to cry (more). So many emotions when the Temple burns, my own and collectively.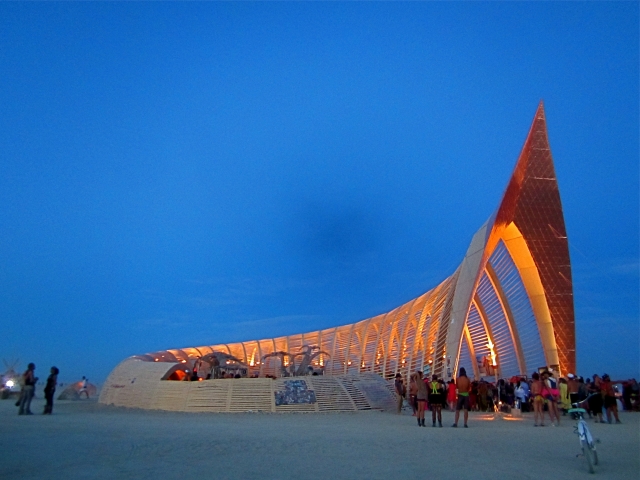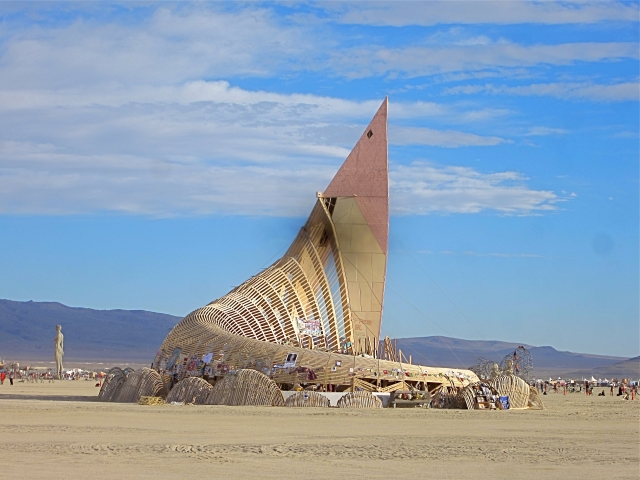 Imagine living in a boot house.