I have been eating a lot of Anna's gingerbread cookies lately.....in the evening with a mug of hot tea - yummy. I'm missing Sweden right now and thinking about when I should go again. Since it's such a long plane ride and I have so many friends there and family to catch up with I need at least two weeks. Last time I went I extended my stay because I didn't have enough time.
It's Thursday today....Throwback Thursday. My Mom has these two pics of me on display back home.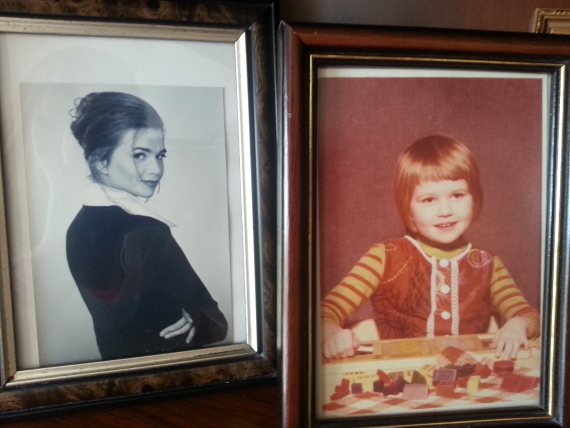 I'm not sure how old I am in the first pic.....five maybe? And the second like 18-19. I did my first real photo shoot and they (hair and make up people) made me up like that.