I dragged my brother into City for some late evening fika......why sit at home when you can do stuff, right? Went to Gamla Stan (Old Town) and sat down at Kaffekoppen.
My fika.
Then we walked by another cafe and had to stop and get a chokladboll each.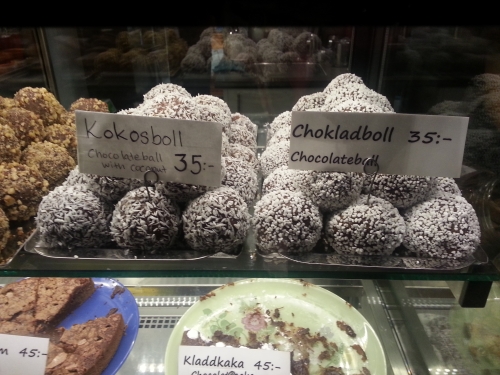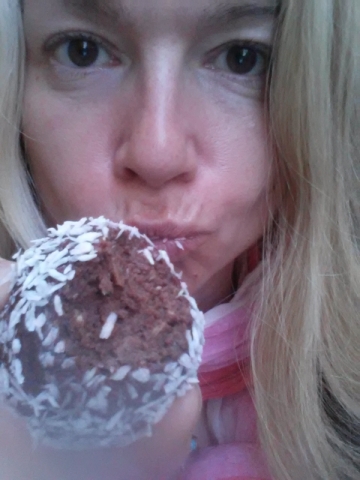 While slowly walking back to the train I took pictures of stuff and myself.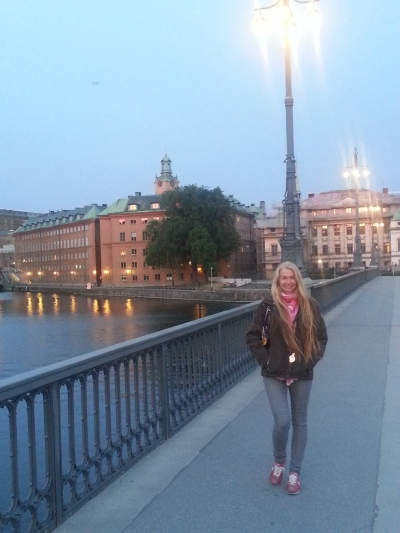 Now I am full and tired, my eyes are closing down.....I think I need a quick shower and then it's bed time!