Here is some more art from Burning Man in form of paintings. I really admire creativity. Participation is highly encouraged at Burning Man, whether you make an art installation, paint something, volunteer etc. After all, Burning Man is created by people to be there for one week and then everything that was there is either burnt or taken down and only the playa is left with no traces of the event. It's pretty amazing. I was not so much of a participant I guess, since I didn't create anything. If I go again, which I absolutely hope that I will but sometimes life takes you in a different direction.....I will look into maybe participating somehow. Not sure how......walk around naked maybe, does that count?

Meanwhile, enjoy these paintings.......I did. And no, that is not me in the pic below.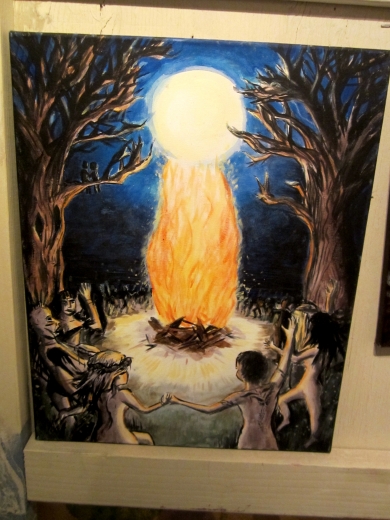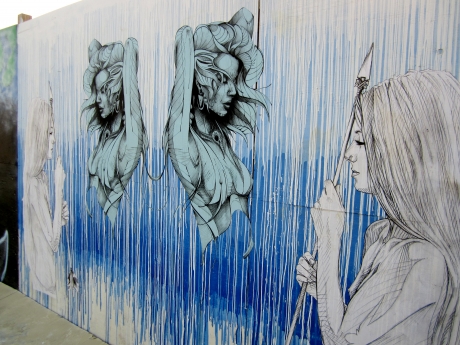 It's 8 pm here.....Tuesday evening. Me and Chhaya had a nice day. It's already almost dark out. I might bundle up and go for a run, if not I am cuddling up in bed under the covers with Chhaya and that pint of ice cream waiting in the freezer. Trying a new one today, Bourbon Pecan Praline.